President of the European Parliament, Roberta Metsola, will visit Chisinau on Sunday. The information was confirmed for Realitatea by the spokesperson of the Executive, after announcing the program of the Moldovan European National Assembly on Friday.
The event will start at 11:00 with the singing of the national anthem of the Republic of Moldova by soprano Valentina Naforniță. The singing of the EU anthem will follow, followed by speeches by Maia Sandu and Roberta Metsola.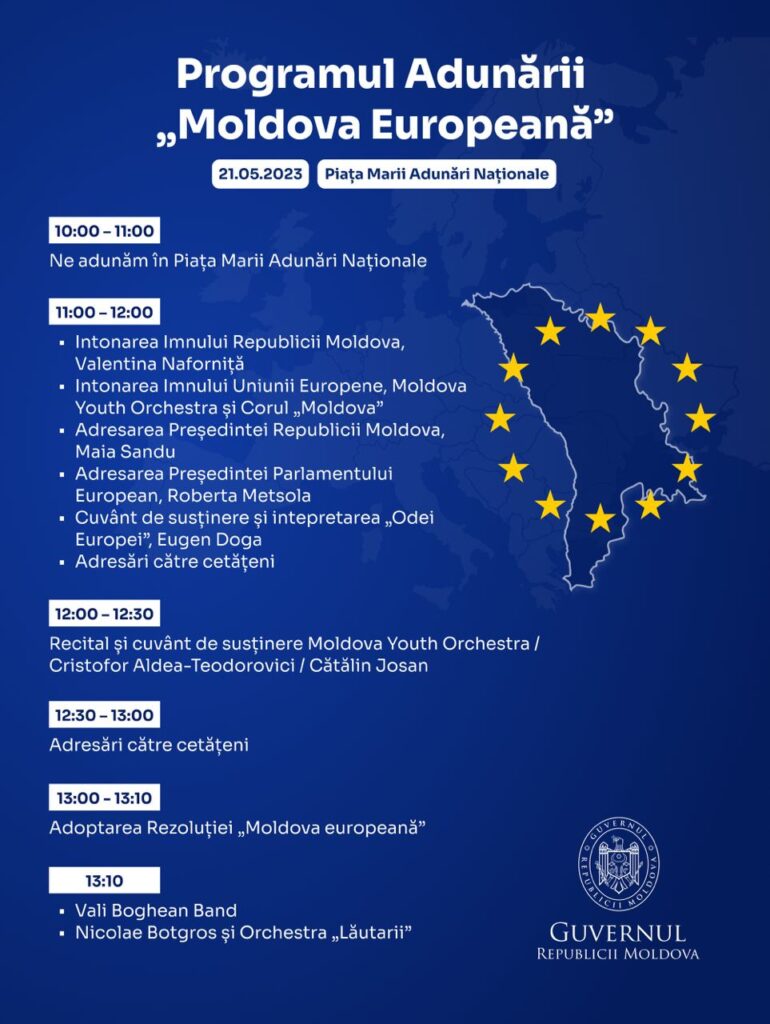 Composer Eugen Doga will talk a word of support. This will be followed by the singing of the Ode to Europe and addresses to the citizens of the Republic of Moldova.
At 13:00 the resolution of the "European Moldova" Assembly will be adopted. The event will end with a concert by Vali Boghean and the Lăutarii orchestra.