Andrei Spînu will most likely not be part of Dorin Recean's Government. He was appointed as secretary general of the presidential institution.
Maia Sandu signed a decree, according to which, Spînu will exercise his function starting February 14, 2023.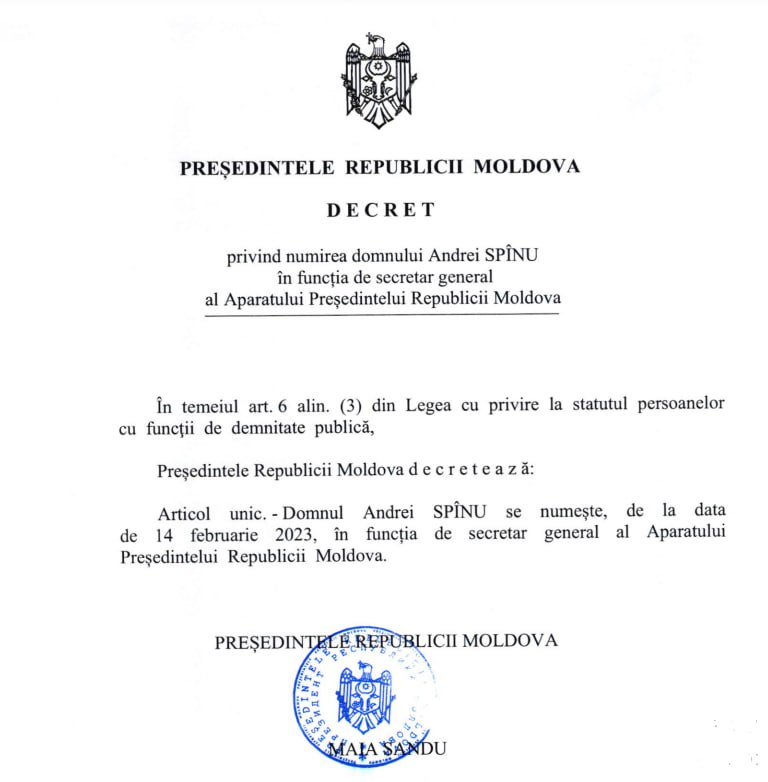 Veaceslav Negruța, who has held this position until now, will continue his work in the Presidency. He will hold the status of adviser in the economic field.
FOR THE MOST IMPORTANT NEWS, SUBSCRIBE TO OUR TELEGRAM CHANNEL!
After the election of Maia Sandu as president, Spînu also held the position of General Secretary of the Presidency. He then left the chair, being invested as deputy prime minister.