On September 23rd and 24th, an unique automotive event in the country will take place on the grounds of Castel Mimi – AutoClassica at Castel Mimi. The idea behind this exhibition is to showcase the most beautiful historical specimens from the country, as well as from abroad, along with some collector's items that will, over the years, also fall into the category of true vintage cars, as reported by autoblog.md.

At the event, we won't just exhibit the automobiles, but we will also share beautiful stories about them and highlight the owners' care for the cars they have been working on for years.
AutoClassica is all about creating a wonderful atmosphere, and such an event could only take place at Castel Mimi. Located in the village of Bulboaca, Anenii Noi district, you can reach Castel Mimi both by car on a pristine road and by the 'Trenul Vinului' (Wine Train), which can be boarded at the Chișinău Railway Station and will stop right in front of Castel Mimi.
The train schedule for AutoClassica is as follows:
From Chișinău, departing at 12:00 (Chișinău Railway Station, 1 Piața Gării Street, Chișinău)
From Castel Mimi back to the capital, departing at 19:00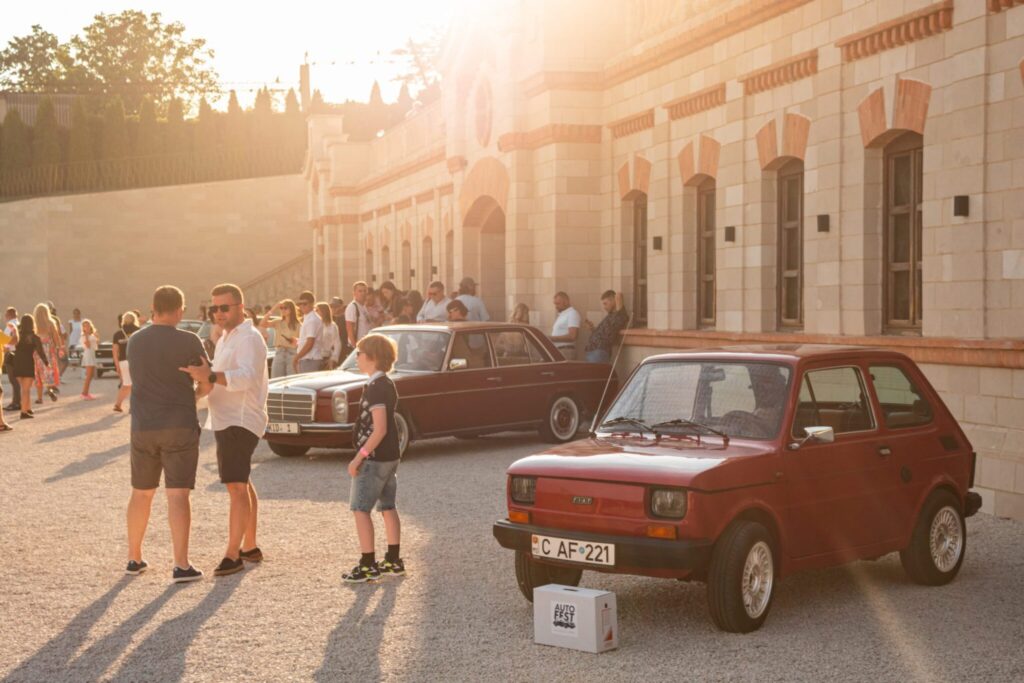 Guests from Romania
We are delighted to announce that at our event, we will have several guests from Romania as well. Therefore, car enthusiasts from the Republic of Moldova will have the opportunity to admire some specimens that are not present in our country, and of course, they will be able to interact with the owners of these automobiles.
Event Schedule: Applicable for Saturday, September 23rd, and Sunday, September 24th
12:00 – Access to the venue
13:00 – Welcome speech and event commencement
13:30 – Presentations of exhibited automobiles (every 30 minutes)
14:30 – Porsche Classic Presentation
15:30 – Activities for children and frisbee for adults
16:00 – Presentation of coin collectors and their most impressive pieces
17:00 – Announcement of the contest winner among visitors (grand prize – smartphone)
19:00 – End of the event We will provide more details about some of the cars you will be able to see at AutoClassica in other articles.
If you also have a vintage car that you would like to exhibit, do not hesitate to send us an email at contact@autoblog.md or call us directly at the phone number 060 939 939.
Tickets for access to the event are available on iTicket.MD – click here for details.