Dozens of young people explored interesting and well-paid jobs on Dual Education Day! The Court of the National Museum of History in Chisinau hosted a series of activities dedicated to dual technical vocational education – an alternative form of classical technical vocational education.
The event brought together about 20 technical vocational education institutions and companies that competed in interactive workshops and the presentation of current study and employment opportunities. The event with the slogan "Learn. Work. Win! " will also take place on June 4 in Soroca and on June 15 in Cahul.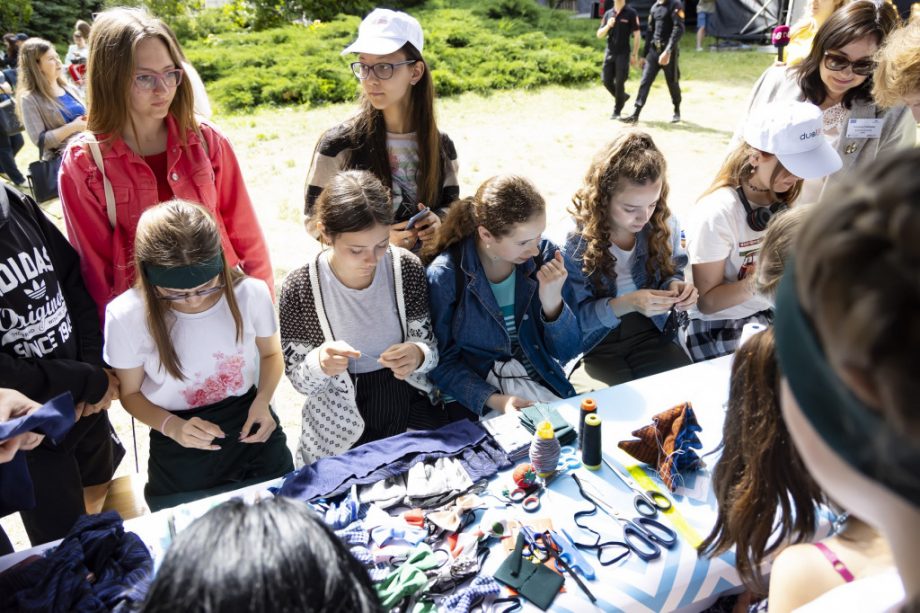 Anatolie Topala, Minister of Education and Research of the Republic of Moldova: "Today's event is dedicated to dual education, the form of technical vocational education with many benefits, first of all for young people, who, in the process of obtaining the job, receive a scholarship , as well as the possibility to work in a company. They receive a salary and are more likely to be hired after graduation. With the help of our partners, we have developed the regulatory framework to give even greater scope to this form of education and we are already making progress. If in the first years we started with about 200 students admitted in this form of education, now we have over 5000 students who got a job, and over 60% of them were immediately employed, even in the company where they did their studies. We also come up with a series of improvements to the regulatory framework, both for young people and for companies. We guarantee young people optimal conditions for training and obtaining a job in a company, we assure them that the salary will not be lower than the guaranteed minimum wage in the economy sector. We also encourage companies to become more involved in this area and support them by reimbursing up to 50% of their investment in dual education. We are very happy that the number of interested companies is growing. "
The new professional opportunities presented during the event were addressed, in particular, to middle school and high school graduates, but also to people up to 35 years old who want to embrace a new profession. The young visitors learned the benefits of dual education and participated in a series of workshops in current fields such as electronics, energy, information technology, food industry, fashion, beauty or even medicine.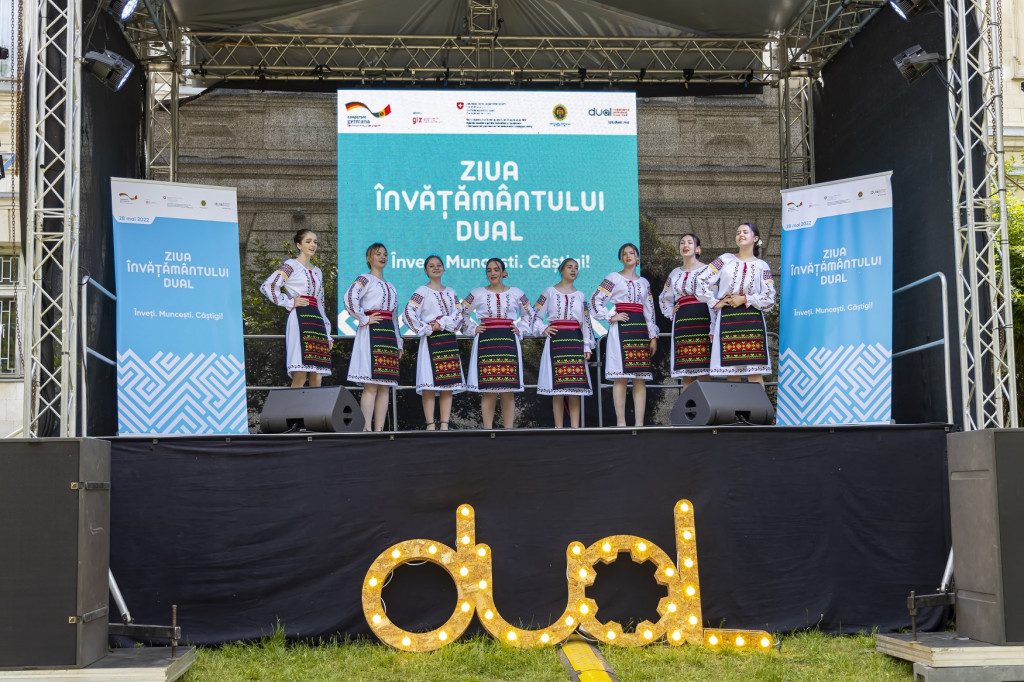 Martin Roch, Head of Cooperation for Economic Development, Swiss Cooperation Office: "This is an important day for all those involved in dual technical vocational education in the Republic of Moldova. I want to tell you about the experience of my home country, Switzerland – a small country but one of the most competitive and innovative economies in the world. In Switzerland, an apprentice may at some point become the director of an outdoor festival, the executive director of a company, or even the president of the country. As President Maia Sandu said last week, "you never know where you will end up in 10-15 years." And my predecessor at the embassy started in dual education. He trained as a plumber and eventually worked at the embassy. Technical vocational education and the dual education system are part of the Swiss economy and culture, which is what can ensure a good future.
Technical vocational education is the most popular form of education in Switzerland – it is chosen by 2 out of 3 students and the competition is quite large, and students can opt for 250 professions. The Swiss Development Agency helps the government, companies, schools, partners create jobs and more opportunities for young people in the Republic of Moldova. We encourage companies to create jobs, we encourage collaboration between companies and technical vocational education institutions and, in general, the public service to support and provide these opportunities to students. Dual technical vocational education is for a young person the shortest path to a salary, to professional experience, because, being trained by professionals, he immediately enters the labor market – which is productive for both young people and the country. The schools are here and they are ready to receive the students, the companies are here, and this is an important step for our common future. "
Source: Diez.md