Nine ambulances equipped with modern equipment were distributed to several hospitals in the Republic of Moldova on Friday, November 3rd.
The ambulances, valued at 586,000 dollars, were procured by the United Nations Population Fund (UNFPA) with the support of the European Union.
The Type A ambulances have reached the district hospitals in Edineț, Căușeni, Ungheni, Orhei, Soroca, Ceadîr-Lunga, as well as the Clinical Hospital of Bălți, the Mother and Child Institute, and the Municipal Clinical Hospital "Gheorghe Paladi" in Chișinău.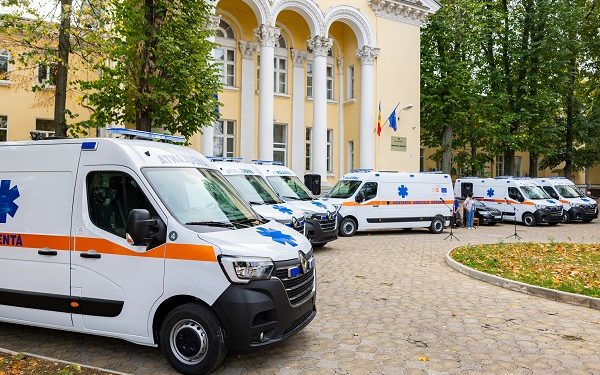 According to the Ministry of Health in Chișinău, these ambulances will be used primarily for the inter-hospital transfer of patients and are equipped with the necessary medical equipment for transportation. This will facilitate citizens' access to quality medical services, as most hospitals either lack ambulances or have worn-out ones.