Prime Minister Natalia Gavrilița is today, December 5, on a working visit to Kyiv, where she visited the cities of Bucha and Irpin.
"I saw with my own eyes burnt and deserted houses, schools, kindergartens, and destroyed roads, but the most painful sight are the crosses behind the gardens. No photo, no video image can convey what I saw here, on the spot. We have strongly, repeatedly, condemned the horrors produced by the Russian army and expressed full support for the continuation of the investigation of war crimes on the territory of the neighboring state. Every Ukrainian citizen, especially children and women, subjected to brutality and inhumane treatment, deserves justice in international criminal courts."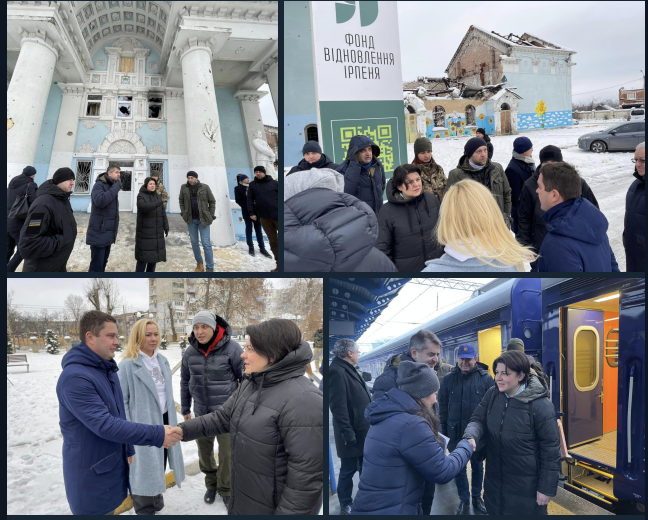 Gavrilița also says that Moldova has been and will remain a reliable friend and partner for our neighbors.
"We will support Ukraine from now on as much as we can. I express all my admiration for the sacrifice of the Ukrainian people who, despite these misfortunes, continue their fight for freedom – fighting equally for our right to be part of the free world."
FOR THE MOST IMPORTANT NEWS, FOLLOW US ON FACEBOOK!
The Prime Minister will have a meeting today with his counterpart Denîs Şmihal, as well as other members of the Government of Ukraine.
"We have established discussions on numerous topics, including energy, transport, education, and the candidate country status acquired by Ukraine and the Republic of Moldova in the summer of this year."