The Republic of Moldova will benefit from financial support from the EU through the LIFE program for the period 2025-2027. This was discussed at the 4th meeting of the LIFE Program Committee, held in Brussels and organized by the European Commission. The objective of the meeting was to discuss the implementation of the multiannual work program for the years 2025-2027, as reported by MOLDPRES.
"The Republic of Moldova is committed to the process of European integration, with integration into the European family being a priority objective. The opportunity to initiate accession negotiations further confirms the openness of the European Union in this regard. The LIFE program represents an important step for the development of environmental projects in Moldova, and although we have recently obtained membership status in the program, we are pleased to already benefit from the first winning project that will be funded from the financial sources of one of the largest European programs," stated Nicolae Arnaut, the director of the National Office for Project Implementation in the Environmental Field (ONIPM), in his address to the participants at the plenary session.
During the Brussels meeting, the ONIPM official engaged in bilateral dialogues with partners from the Ministries of Environment of Italy and Spain, leaders in the LIFE Program, regarding the exchange of best practices in financing instruments. The ONIPM director also had a meeting with representatives of the European Climate, Infrastructure and Environment Executive Agency (CINEA). Discussions focused on organizing an information session for our country with the theme "Info Days for Moldova."
In the context of the support provided for the use of LIFE Program tools, partners from Romania assured open and proactive communication in the accession process and expressed their intention to collaborate on the LIFE program, especially on biodiversity and climate change.
The LIFE Program is the European Union's funding instrument for the environment and climate action, the only EU program exclusively dedicated to the environment. Its objective is to contribute to the transition to a sustainable and efficient economy based on renewable energy sources and the principles of the circular economy, as well as the protection of nature, improving air and water quality, including intensifying wastewater treatment.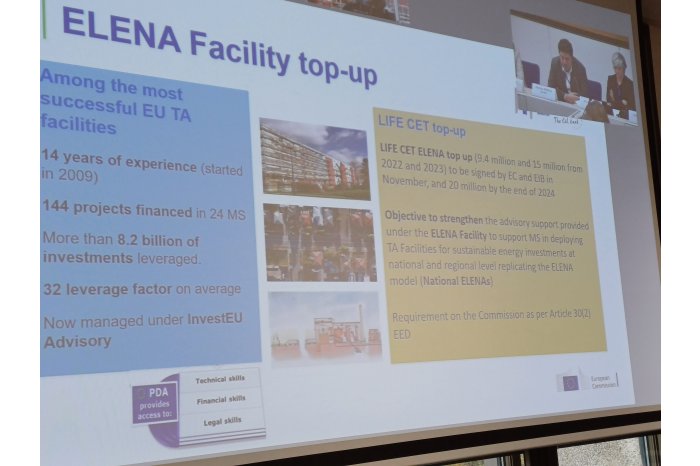 The total budget for the LIFE program for 2021-2027 is 5.4 billion euros, and approximately one million euros will be allocated to the Republic of Moldova and partners in Greece for the implementation of the project on birds and habitats, the Natura 2000 network in Ukraine and Moldova, based on the current common Emerald network of sites, in accordance with the Bern Convention. The project will be implemented over two years.