Deputy Prime Minister Oleg Serebrian met with the OSCE Special Representative for the Transnistrian Settlement, Thomas Mayr-Harting, and Special Envoy Artur Dmochowski. The two are on a working visit to the Republic of Moldova.
Delegations agreed on the need for continuous coordination of positions and actions. Officials reviewed the latest developments on the Transnistrian issue. These include the current situation in the region and in the Security Zone, the dynamics of the dialogue between Chisinau and Tiraspol and the most current issues that require increased attention.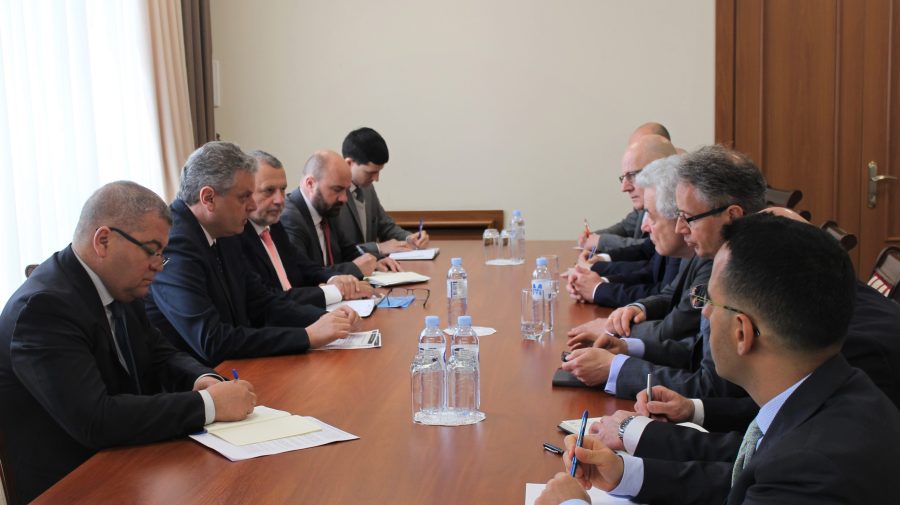 The Deputy Prime Minister for Reintegration drew attention to issues that require a joint effort to overcome them, such as evacuating the infrastructure of unauthorized checkpoints in the Security Zone, removing excessive restrictions on free movement in the east, ensuring access permanent improvement of farmers on agricultural land in Dubasari district, improvement of the human rights situation in the Transnistrian region, proper functioning of educational institutions with teaching in Romanian.
The situation was also discussed in the interaction formats at the level of political representatives and sectoral working groups, and it was encouraged to maintain a constructive and productive dialogue within them in order to generate technical and viable solutions to the current issues on the agenda.
For more convenience and diversity, follow us on Twitter!