The exhibition " The Republic of Moldova presents " will be organized between June 23-25 in the city of Brașov in Romania. The President of the Chamber of Commerce and Industry ( CCI ), Sergiu Harea stated that, for the first time, this year a Wine Festival will be organized at the exhibition. At the same time, tastings of Moldovan products and a small concert of folk ensembles in our country will take place.
" I have been to Brașov twice before. At the current edition, we will have over 60 companies in the Council Square – a central place where there are visitors not only from Romania, but also from other countries of the world. We have requests from other counties in Romania to organize such events, but we fail to go everywhere, because the possibilities of our entrepreneurs are not so great that they can go weekly or monthly to an exhibition abroad ", said Sergiu Harea.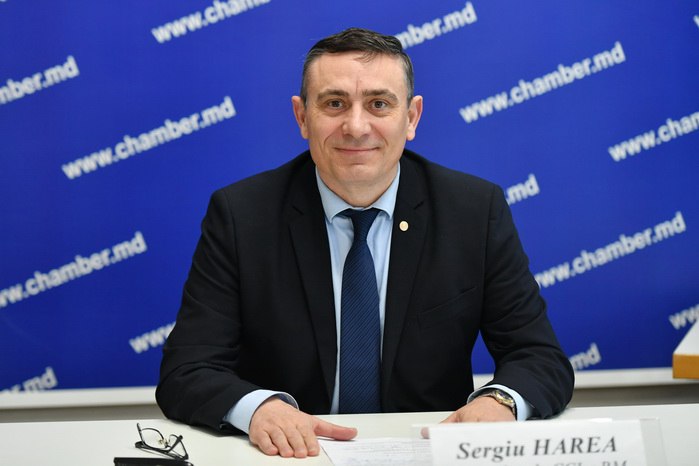 FOR THE MOST IMPORTANT NEWS, FOLLOW US ON TWITTER!
The event in Brașov is a design of the annual national exhibition " Made in Moldova " and a continuation of the success of exhibitions with the same generic in Iași, Ploiești and Baia-Mare, which determined the orientation of economic operators not only towards the markets in which the events took place, but in general, the orientation towards a common goal of reaching the European market.
The President of the KIC added that after each exhibition organized over the Prut, new partnerships are established between businessmen from the Republic of Moldova and those from Romania, which are subsequently the basis for the launch of new deliveries of Moldovan products on the Romanian market.
The current edition will be organized by the KIC in partnership with the Organization for Entrepreneurship Development, the Brașov City Hall and the Brașov Chamber of Commerce and Industry. Between May 19-21, 2023, the Exhibition " The Republic of Moldova presents " was organized, for the first time in the city of Cluj in Romania.