The United States of America's Official Development Assistance for the Republic of Moldova and concrete projects implemented with the support of the American people in various fields, in support of communities in our country, were discussed during a meeting between Prime Minister Dorin Recean and Maria Longi, Coordinator of Assistance for Europe and Eurasia at the US Department of State, according to a statement issued to the press on Thursday, March 30.
According to the Prime Minister, support for the business environment, the agricultural sector, and small and medium-sized enterprises remain a priority for the government, which seeks to develop the economy of the Republic of Moldova.
The Coordinator of Assistance for Europe and Eurasia, Maria Longi, reiterated that her country remains fully engaged in the process of developing the Republic of Moldova and will support the institutional reforms launched by the authorities.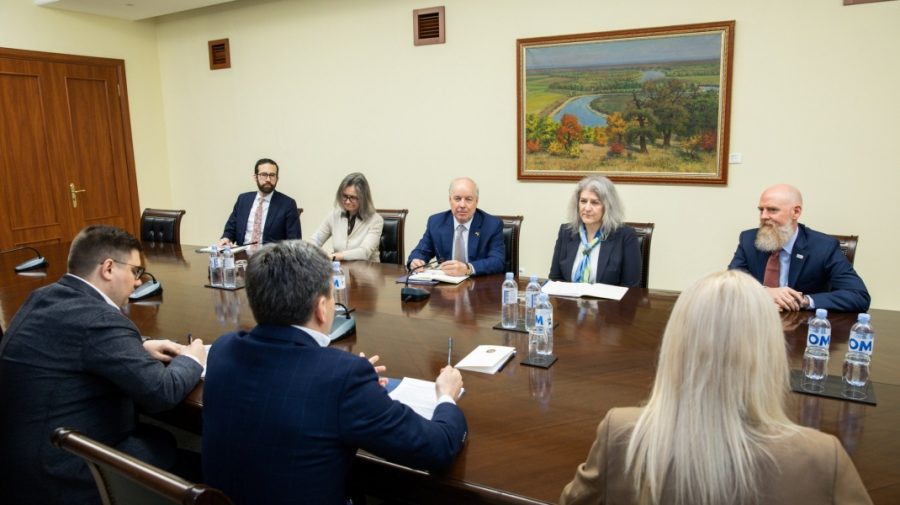 From the images made public by the government, it can be seen that US Ambassador Kent D. Logsdon in Chisinau also participated in the discussions.
This meeting highlights the ongoing partnership between the United States and the Republic of Moldova, with a focus on supporting economic development and institutional reforms. The United States has been a strong supporter of Moldova's democratic and economic development, and this meeting serves as a reaffirmation of that commitment. It is hoped that this partnership will continue to strengthen and benefit both nations in the years to come.