UN Women has launched the fourth edition of the pre-acceleration program dedicated to female entrepreneurship! 30 promising business ideas will go through an intense business pre-acceleration process for six weeks, together with the program's mentors. Thus, yesterday, July 27, the participants, mentors, partners and donors of the program had the opportunity to meet during the program's official launch event.
During the official launch event of the Female Entrepreneurship Program IV, the founders of the 30 businesses that passed the selection stage, the mentors and donors of the program had the opportunity to get to know each other, discuss the format of the program, but also draw together the objectives of the training.
As in previous editions, the core areas in which the 30 selected teams fall are fashion design, education, marketing, food industry, agriculture, commerce and health.
The Ambassador of Japan to the Republic of Moldova was present at the opening event, with whose support the first two editions of the female entrepreneurship programs were carried out.
The Ambassador Extraordinary and Plenipotentiary of Japan to the Republic of Moldova, KATAYAMA Yoshihiro mentioned that in Japan there are also programs aimed at supporting female entrepreneurship and the number of female entrepreneurs is continuously increasing. And it is a good sign that things are going in the same direction in the Republic of Moldova.
In the same way, Mr. Ambassador KATAYAMA Yoshihiro expressed his appreciation for the fact that together with UN Women they manage to support girls and women from the Republic of Moldova to realize their dreams.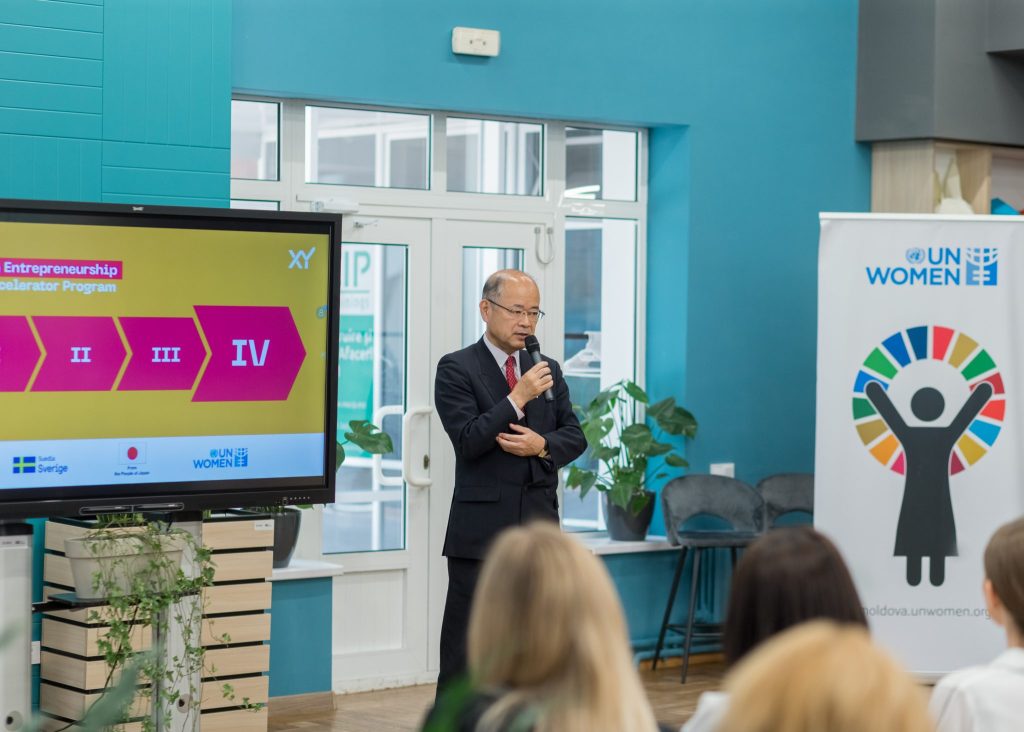 The country representative of UN Women Moldova, Dominika STOJANOSKA, emphasized:
"I believe that by helping women develop their own businesses, create jobs for themselves and others, we help them become more self-confident, increase their income, become financially independent and invest in their own needs, in the well-being of their family and community. Thanks to newly acquired skills and support from mentors, budding female entrepreneurs gain access to a variety of resources, services and modern technologies that advance the potential of their business. Of course, the implementation of women's entrepreneurship programs would not have been possible without the involvement of national institutions, development partners, NGOs and the private sector, but especially the donors – the Embassy of Sweden and Japan, whom I would like to thank in this way."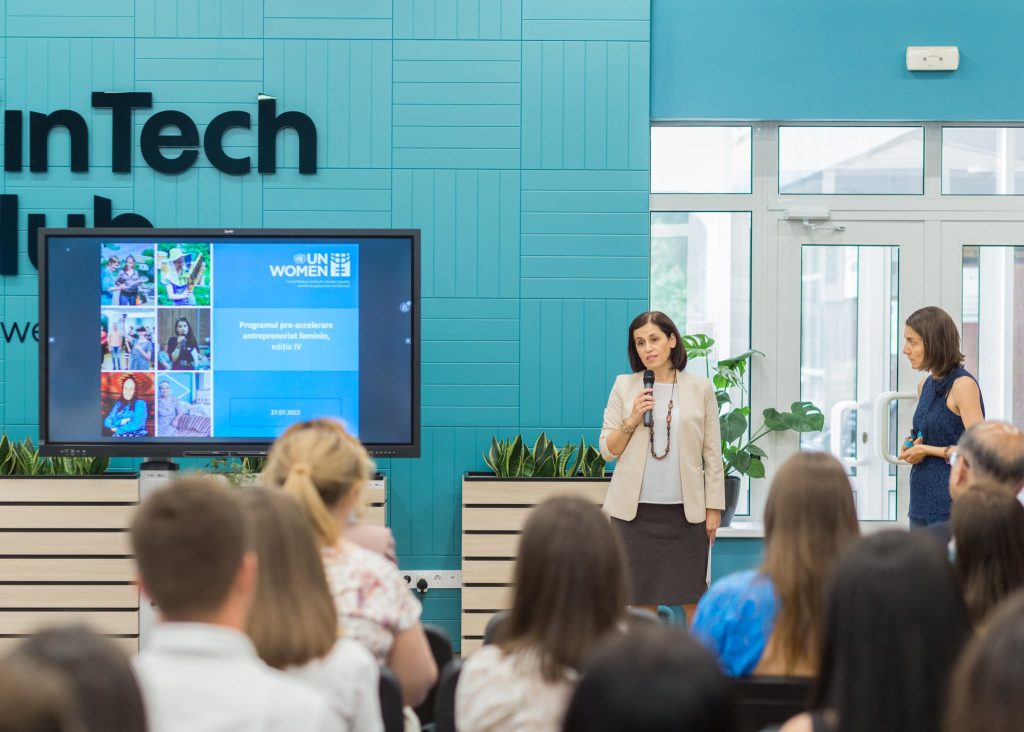 FOR THE MOST IMPORTANT NEWS, SUBSCRIBE TO OUR TELEGRAM CHANNEL!