The head of the Danish government had a short stop in the Republic of Moldova after her visit to Ukraine. In this context, the president of the Republic of Moldova, Maia Sandu, had a meeting this morning with the prime minister of the Kingdom of Denmark, Mette Frederiksen, at the State Residence.
After their discussion, the two officials held a common press conference, during which the Prime Minister of Denmark, Mette Frederiksen, announced an increase in the support provided by the EU to Moldova. Specifically, the European Union increases the macro-financial assistance for the Republic of Moldova, to the amount of 295 million euros.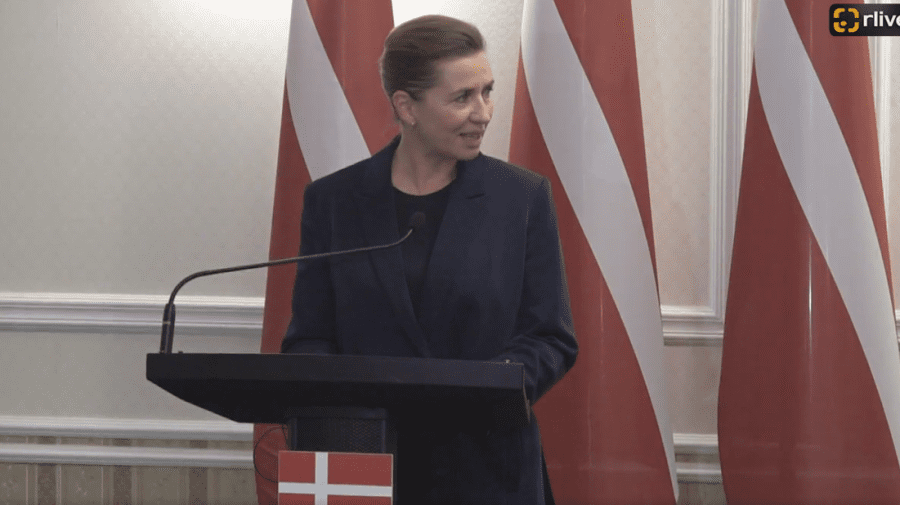 "Thank you for hosting us today. Moldova is an important partner and friend of Denmark… We will give you all the support in the future… We in the European Union are working hard to ease this burden and we want and are determined to increase this macro-financial assistance for the Republic of Moldova to the amount of 295 million euros", stated Frederiksen.
FOR THE MOST IMPORTANT NEWS, SUBSCRIBE TO OUR TELEGRAM CHANNEL!
For her part, Maia Sandu stated that it is the first visit of the head of the Danish Government to our country and thanked her for the support offered to the Moldovans.
"In this context, we thank your country for the help offered to the Republic of Moldova for the management of the refugee crisis. We are also grateful for the assistance announced within the Support Platform for Moldova. It will finance energy transition projects and support local media. I hope, in this context, that the Republic of Moldova will resume cooperation with DANIDA, the Danish International Development Agency, and our countries will intensify bilateral cooperation in various fields. We would like to cooperate in the field of renewable energy, also. The energy crisis we are going through now has led us to focus on the energy independence of the country, especially on renewable or green resources. We appreciate the prospecting visits of representatives of some Danish companies in the Republic of Moldova, in this sector. Denmark is a recognized European leader in waste management. Projects to transform municipal household waste into energy and heat, but also initiatives to reduce carbon emissions, announced by your country, are examples from which we want to learn. We are also interested in the intensification of economic exchanges and the increase of Danish investments in the Republic of Moldova. Currently, 36 companies with Danish capital are active in Moldova. Certainly, this number can increase", said Sandu.