The progress made by our country in the process of joining the European Union (EU), the current regional situation, and the strengthening of Moldova's capabilities to address security threats were discussed in the meetings between Prime Minister Dorin Recean and senior European officials.
Dorin Recean mentioned the efforts made by our country to implement the 9 recommendations formulated by the European Commission, emphasizing that the authorities in Chisinau continue to work to provide the European Commission with a solid basis for recommending the start of accession negotiations at the end of this year.
In discussions with Josep Borrell, the EU High Representative for Foreign Affairs and Security, and Oliver Varhelyi, the European Commissioner for Neighborhood and Enlargement, the importance of strengthening cooperation in the field of security and defense was emphasized.
"The future of Moldova is in the European Union, and the solidarity shown by the EU is further proof that our country is part of the European family. We count on your support and are committed to advancing further in the implementation of the Commission's recommendations. Opening accession negotiations at the end of this year is a strategic priority for the government I lead," said Prime Minister Dorin Recean.
The parties also discussed the assistance needed to enhance Moldova's resilience to current crises and their associated effects. In Brussels, Dorin Recean also met with Ursula von der Leyen, the President of the European Commission (EC).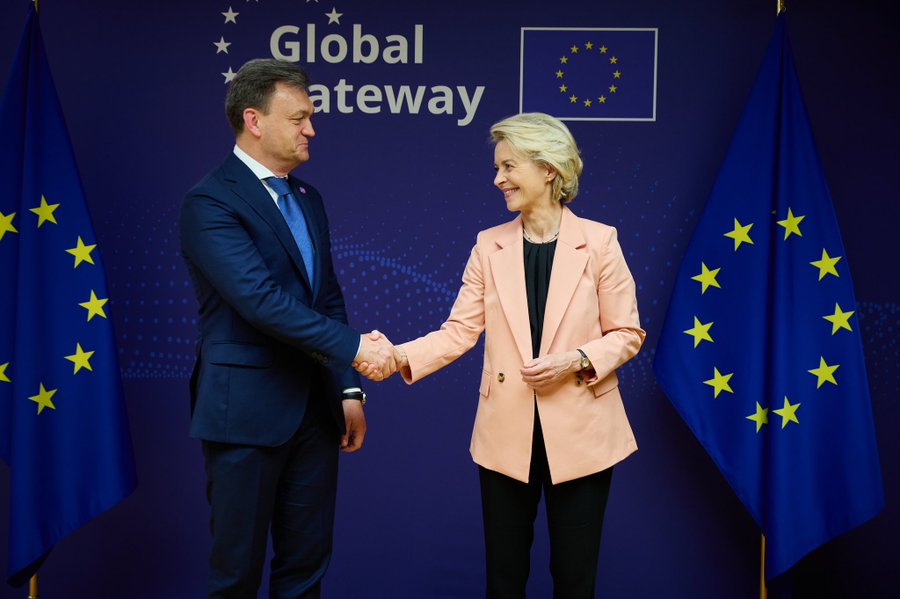 The Prime Minister from Chisinau told her that Moldova's commitment to implementing the EC's recommendations is stronger with the support of European partners.