Castel Mimi, the advocate of indigenous grape varieties, achieves outstanding results in international competitions with wines made exclusively from local grape varieties. We take pride in the fact that our wines are recognized for their high quality and are awarded gold and silver medals at the most prestigious wine competitions in the world. The five blends and varietal wines produced in recent years not only receive accolades from consumers in our country but also from sommeliers in countries with a rich history in winemaking.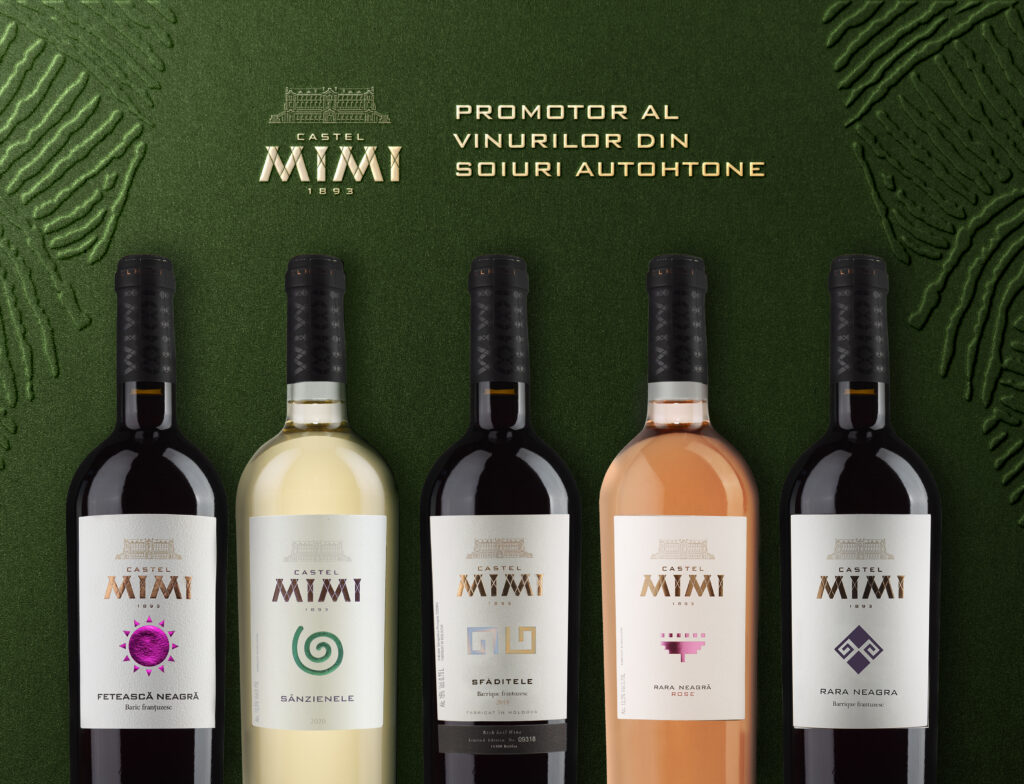 "Feteasca Neagră," "Sânzienele," "Sfăditele," "Rara Neagră Rose," and "Rara Neagră" are wines created exclusively from our local grape varieties, and Castel Mimi promotes them on a global scale at every competition they participate in. Over the past four years, these wines have earned 14 top medals, including 10 gold medals. The first wine produced from indigenous grape varieties and awarded gold at a competition in Poland in 2020 was the "Sfăditele" blend, crafted from "Feteasca Neagră" and "Rara Neagră" grapes. Subsequently, three more medals for this wine were obtained in the following years at competitions held in the United Kingdom and Germany.
Also, the "Sânzienele" blend, a light white wine made from "Fetească Regală," "Feteasca Albă," and "Viorica" grapes, enjoys success and acclaim. Canada, Germany, France, and Spain, the latter two countries having a rich history in viticulture, have awarded top scores to this blend, which has also received gold and silver medals.
"Rara Neagră Rose," a refreshing wine made from one of the oldest indigenous grape varieties, exuding aromas of raspberry and grapefruit, has consistently won gold medals at all international competitions it participated in.
Castel Mimi has received the most accolades for its indigenous varietal wines in Germany, with the most recent six gold and silver medals awarded in September at the Berliner Wine Trophy and Mundus Vini Spring Tasting for "Feteasca Neagră," "Rara Neagră Rose," and "Sfăditele."
We are grateful and proud that our indigenous grape varieties, grown on our sunny vineyards, receive top scores and compete with classic grape varieties cultivated worldwide. These high praises further motivate us to produce and promote the Republic of Moldova as a producer of high-quality wines that are unique and unparalleled elsewhere in the world.
Choose indigenous varietal wines! Become an ambassador for the Republic of Moldova in the wider world!