According to a survey conducted by IMAS on behalf of Public Media, half of eligible Moldovan voters support Moldova's accession to the European Union. Meanwhile, 36% of respondents are in favor of joining the Eurasian Union.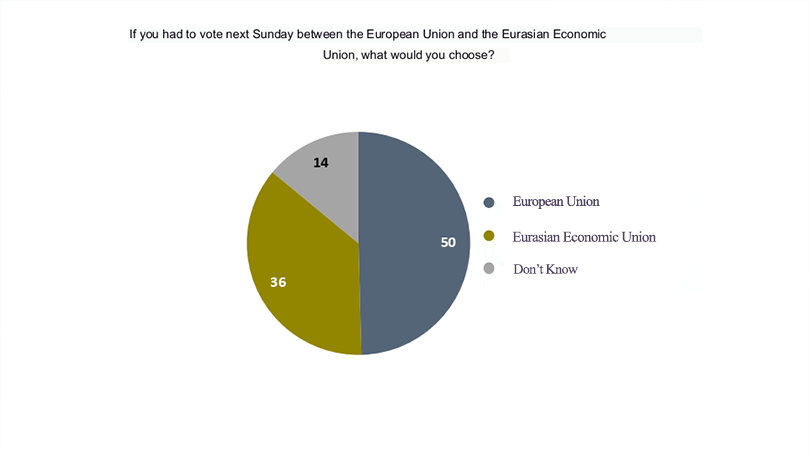 Despite these figures, 46% believe that Moldova's foreign policy should maintain a balanced approach between Russia and the West. 31% lean towards the European vector, while only 14% are pro-Russia. 4% expressed support for reunification with Romania, while 5% either refused to answer or were unsure.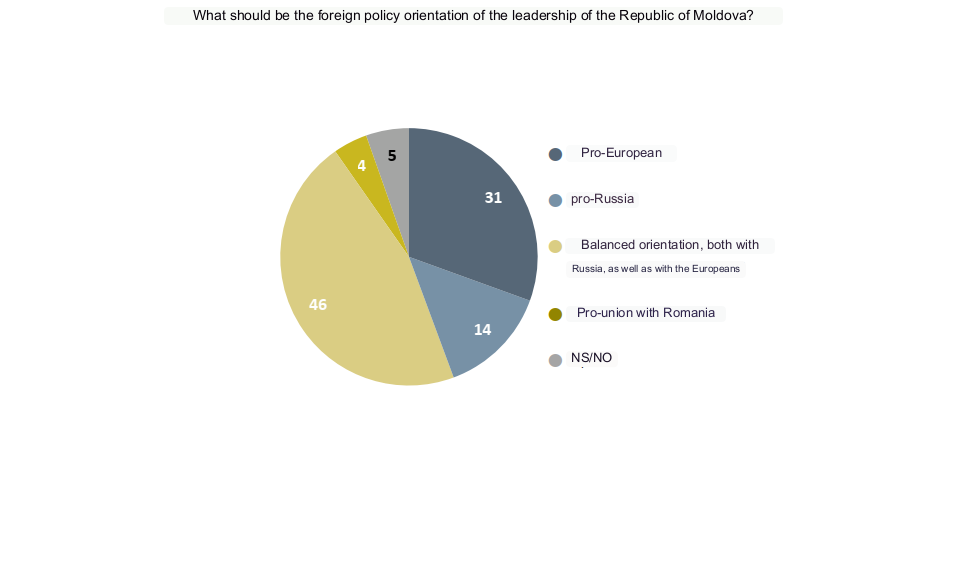 In the event of a referendum held next Sunday, 53% would support Moldova's EU accession, while 40% would back customs integration. 32% of respondents would opt for reunification with Romania, and 24% would support Moldova's entry into NATO.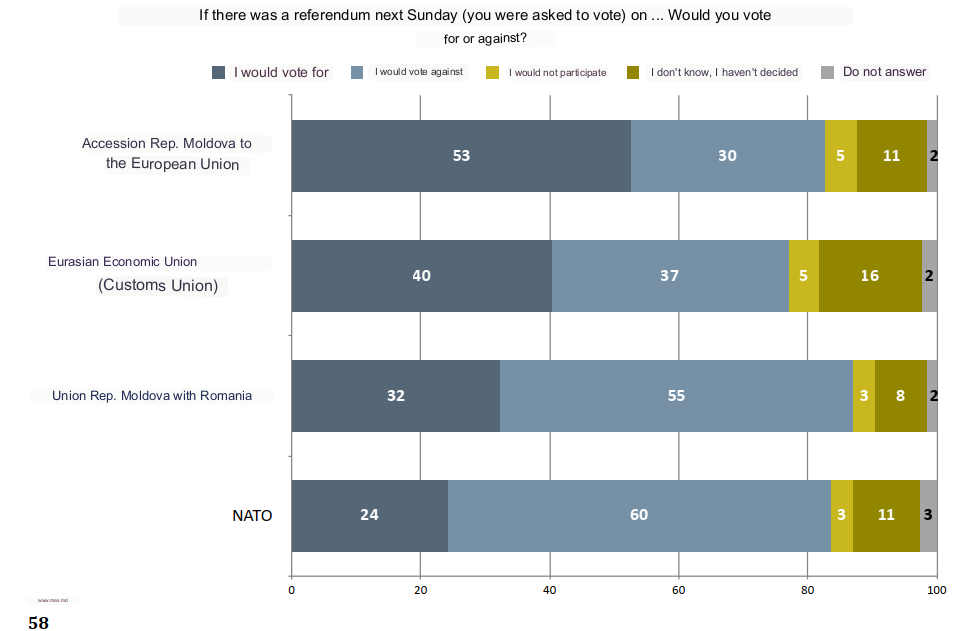 The data was collected from May 2nd to May 19th and involved 1,112 respondents aged 18 and above from 92 localities. The margin of error is 3%.
FOR THE MOST IMPORTANT NEWS, SUBSCRIBE TO OUR TELEGRAM CHANNEL!