The president of the country, Maia Sandu, is the politician who enjoys the greatest trust of the citizens, according to the data of the Public Opinion Barometer, November 2022.
According to the survey, 20% of respondents declared that they trust the head of state. In second place is the former president of the Republic of Moldova, Igor Dodon, with 9.4%, followed by Ilan Șor – 6.3%.
The mayor of Chisinau, Ion Ceban, enjoys the trust of 2.8% of respondents, and Vladimir Voronin – 2.1%.
It should be noted that 40% of citizens, who participated in the survey, declared that they did not trust any politician.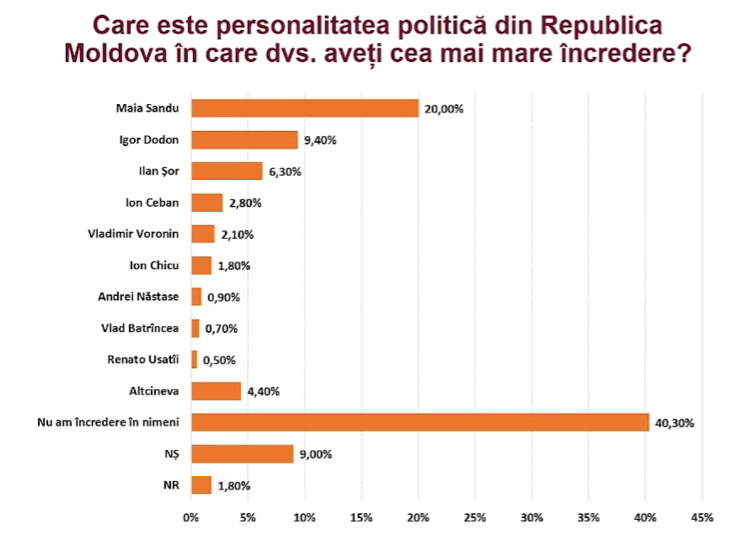 FOR THE MOST IMPORTANT NEWS, FOLLOW US ON FACEBOOK!
The survey was carried out by the Center for Social and Marketing Studies "CBS-Research", and the data analysis was carried out by the Institute of Public Policies. 1132 people participated in the survey, and the data were collected in 13 regions of the country, between October 29 and November 10. The margin of error is 3 percent.