The Republic of Moldova has received the European Commission Questionnaire on the application for membership of the European Union. The document was taken over from Luxembourg by the head of Moldovan diplomacy, Nicu Popescu.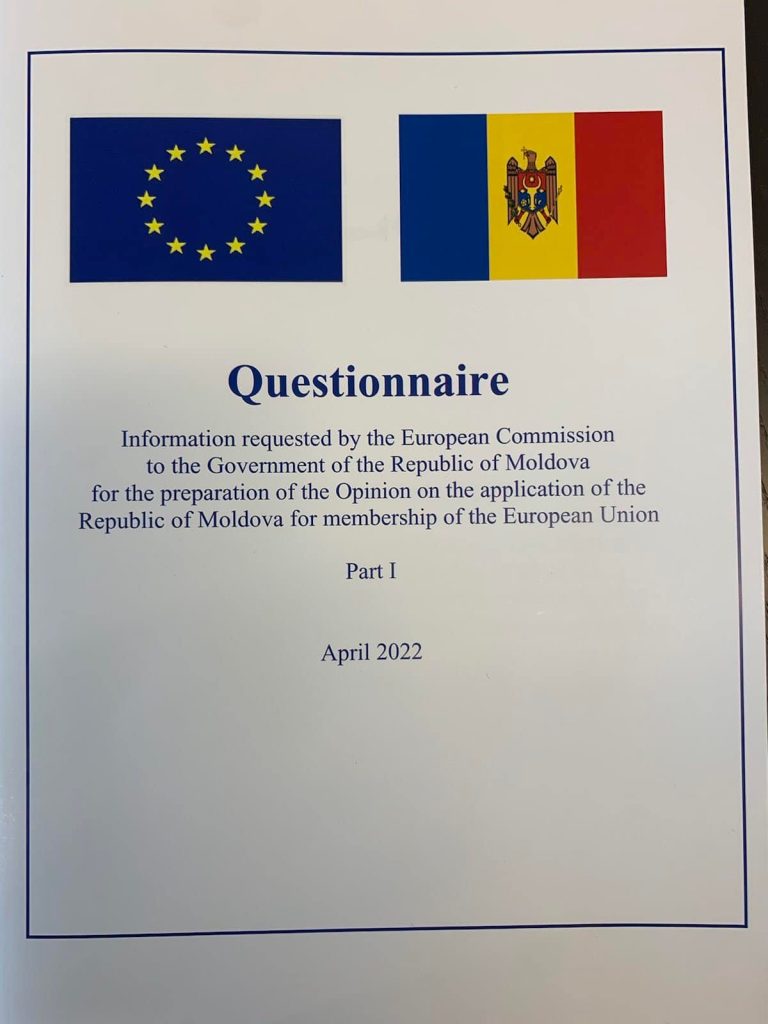 "The answers we will give to the questions in this questionnaire will be an x-ray of our current situation, showing how ready we are to join the European Union, at the same time showing us where we need to put more effort. Our country is accelerating its European path. I reiterated that we are part of Europe not only geographically, but also through the identity we carry, the values we share, the Romanian language, one of the official language of the EU we speak and the common history we have." Nicu Popescu wrote on his facebook page.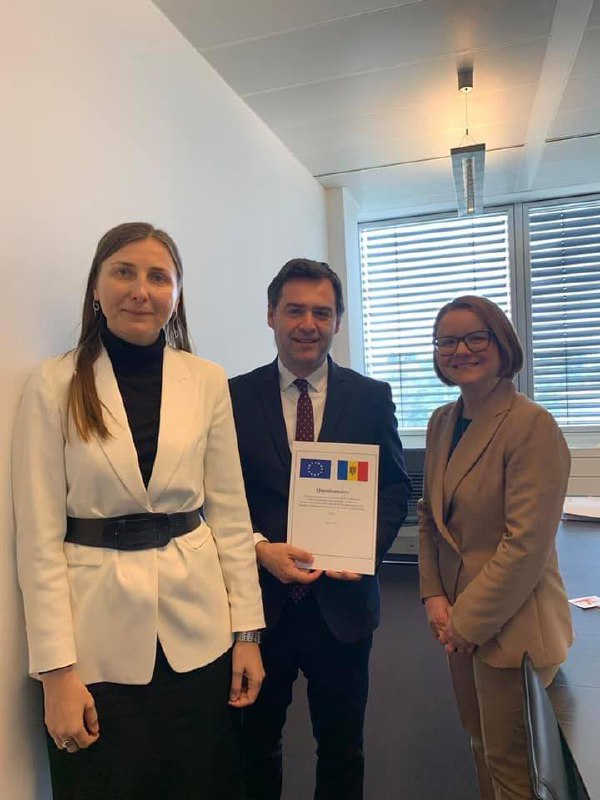 Moreover, Deputy Prime Minister Popescu mentioned that all institutions are ready to provide the necessary information to complete the questionnaire as soon as possible. Both the authorities and civil society will be involved in completing the questionnaire.
Moldova's application for membership of the European Union was signed by President Maia Sandu, Parliament Speaker Igor Grosu and Prime Minister Natalia Gavrilița on March 3. It happened after Ukraine and Georgia sent similar requests to Brussels.