In 2021, Moldovan wines reached 71 countries. Thus, 83% of the total wine produced was exported. The most important market was the neighboring country – Romania. The data were presented by Elizaveta Breahnă, interim director of the National Office of Vine and Wine at the National Conference entitled "Wine Year 2021. Evaluations, results and perspectives" organized on April 8th, notes bani.md.
According to the report, in 2021, a total of 120.7 million liters were exported, of which 51.2 million liters were bottled wine, which is 69.3 million bottles, and another 69.6 liters was bulk wine, the amount of which decreased by 21.1% compared to 2021.
Also, in 2021, the price of a liter of exported wine registered a slight increase, increasing by 14%.
The total value of exports amounted to 2,990 billion lei.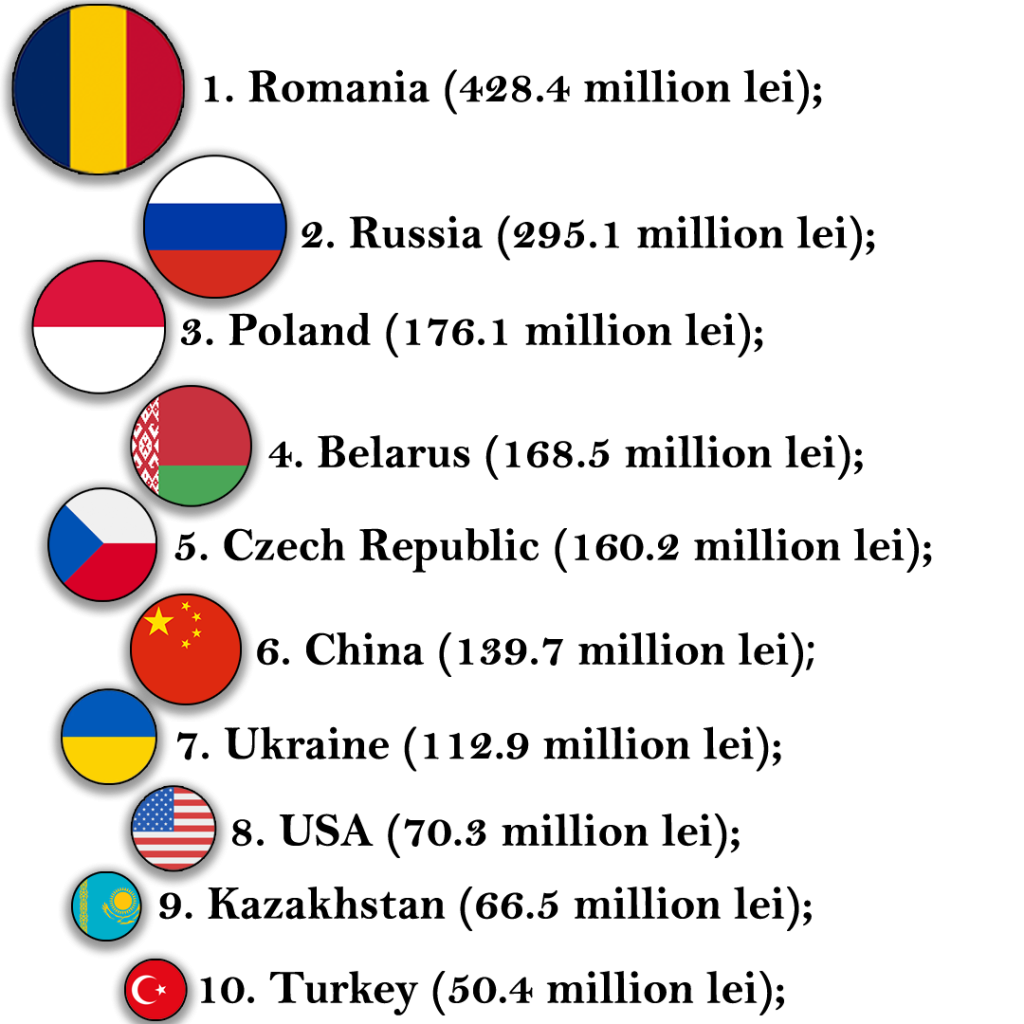 For more convenience and diversity, follow us on Facebook!