The new British Foreign Minister, David Cameron, passed through the Republic of Moldova after visiting Kyiv. Nicu Popescu announced that he discussed with him about liberalizing roaming tariffs and converting driver's licenses.
The two officials also talked about strengthening strategic relations. Additionally, topics related to combating corruption and bringing individuals suspected of harming the state back to the country were on the agenda.
"We discussed the common interest in strengthening the strategic relations between Moldova and the United Kingdom, focusing on the benefits for our diaspora. We addressed issues such as signing agreements for the reciprocal conversion of licenses and reducing roaming tariffs, initiatives that will bring significant advantages to our community in the United Kingdom. We also emphasized the importance of intensifying collaboration to combat corruption and bring to justice those responsible for harming the state and our citizens," noted Minister Popescu.
According to Popescu, strengthening the relationship with the United Kingdom is essential for enhancing the resilience and security of the Republic of Moldova.
Maia Sandu also had a meeting with the former Prime Minister and current Foreign Minister of the United Kingdom, David Cameron, yesterday evening in Chisinau. The announcement was made by the head of state in a post on the X network.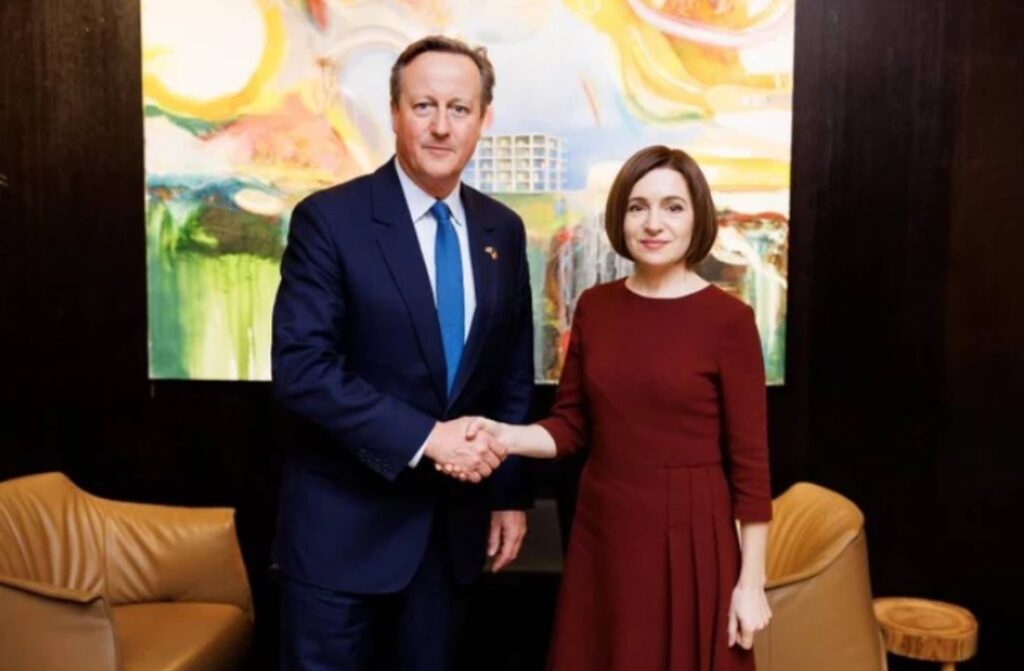 The officials discussed the security situation in the region, bilateral cooperation, and the fight against corruption.
"We expressed gratitude for the support provided by the United Kingdom to Ukraine: crucial for Moldova's security and for the stability and prosperity of Europe. We discussed security in the Black Sea region, bilateral cooperation, and a unified stance against corruption," wrote Maia Sandu on the X network.