In the third quarter of 2022, the Republic of Moldova exported wines in the total amount of 37 million dollars, 18.5% more compared to a similar period in 2021, according to data from the National Bank of Moldova, writes BANI.MD.
In the second quarter of last year, wine deliveries amounted to 26.6 million dollars, and in the first quarter – 24.6 million dollars.
In 2021, wine deliveries abroad amounted to 139 million dollars.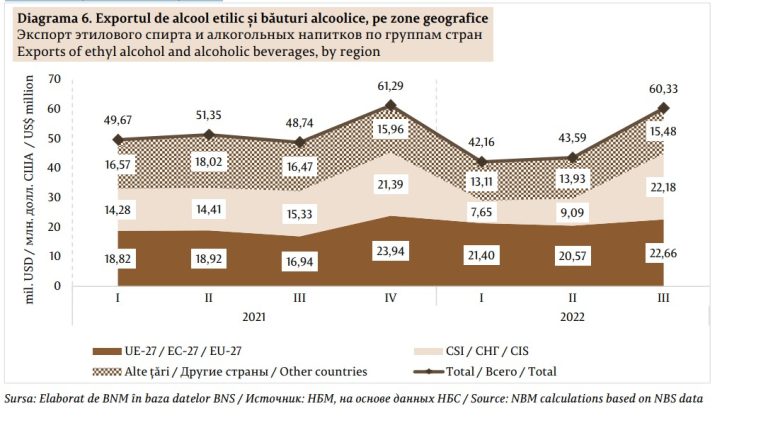 FOR THE MOST IMPORTANT NEWS, FOLLOW US ON FACEBOOK!
In the third quarter of 2022, the export of ethyl alcohol and alcoholic beverages increased compared to the same period of the previous year, due to increased deliveries to the CIS and the EU, while deliveries to other countries decreased.