The situation in the region and the sustained efforts of the Republic of Moldova in the effective management of the humanitarian crisis triggered by the unjustified war in Ukraine were discussed in Washington. This was stated by Deputy Prime Minister Nicu Popescu, who had a meeting with the Secretary of State of the United States of America, Antony Blinken, IPN reports.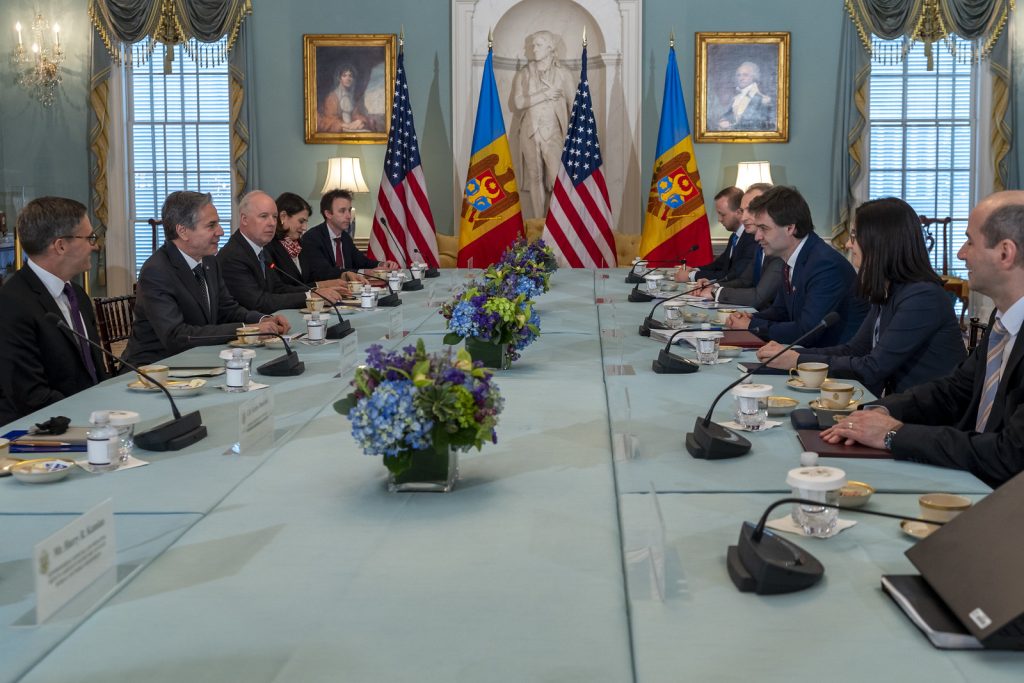 "We reaffirmed the importance of boosting and deepening Moldovan-American relations, including through the Strategic Dialogue, which is an effective platform for capitalizing on the potential of Moldovan-American cooperation. I am confident that the Strategic Dialogue will contribute to supporting economic development, strengthening democratic institutions, fighting corruption, advancing justice reform, improving the investment climate, promoting digitalization, developing infrastructure, strengthening Moldova's security and energy resilience, "said Popescu.
Nicu Popescu also stressed the importance of US assistance, including through USAID and other US government agencies, in ensuring ongoing processes to modernize the country. He thanked the US $ 130 million for prompt assistance from the US administration to the Republic of Moldova in supporting continued economic development, strengthening democracy, increasing energy resilience and managing the humanitarian crisis.
For more convenience and diversity, follow us on Facebook!
The parties also exchanged views on the current situation in the Eastern European region, the recent developments on the Transnistrian issue, as well as the Ukrainian refugee crisis.
"There's not a single person in Europe that does not feel the insecurity. We are Ukraine's most fragile neighbor and host huge numbers of refugees […] 10% of our children in Moldova today are refugees from Ukraine, " added the Foreign Minister of Moldova.
According to Nicu Popescu, the United States of America has reiterated its strong message of support for the sovereignty and territorial integrity of the Republic of Moldova.
The visit to the USA marks the meeting of the thematic joint working groups within the Strategic Dialogue between the Republic of Moldova and the United States of America, organized in the context of celebrating the anniversary – 30 years since the establishment of Moldovan-American diplomatic relations. Meetings are scheduled in Washington with senior US officials, business representatives, civil society, analytical centers and journalists.