The Minister of Foreign Affairs and European Integration, Nicu Popescu, is on a working visit to Zagreb, Croatia. The official will meet with his Croatian counterpart Gordan Grlić-Radman, with whom he will discuss the bilateral cooperation agenda, the European integration of our country, the reform process in the Republic of Moldova, but also the regional situation in the context of the unjust war of the Russian Federation against Ukraine.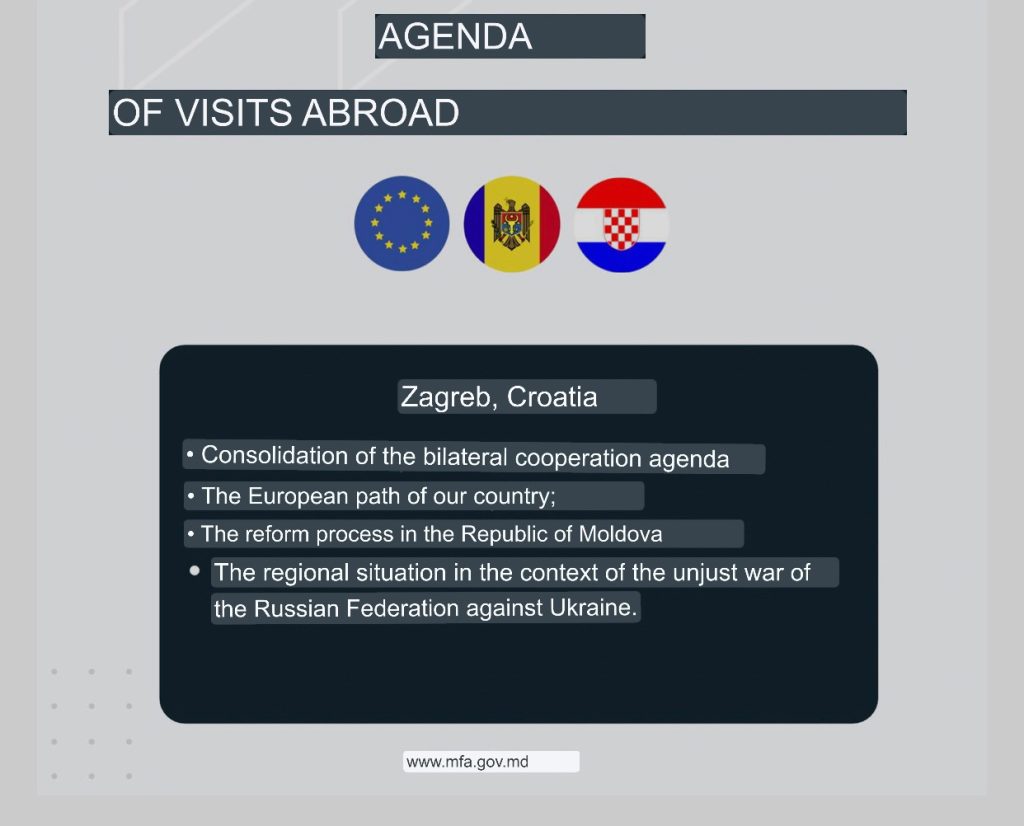 After the plenary session of the delegations, the heads of diplomacy of the Republic of Moldova and Croatia held a press conference, broadcasted on the Facebook page of the Ministry of Foreign Affairs and European Integration.
FOR THE MOST IMPORTANT NEWS, FOLLOW US ON FACEBOOK!
Also in Zagreb, the Moldovan official will meet with Tomo Medved, Deputy Prime Minister, Minister of Veteran Affairs, Domagoj Hajduković, Chairman of the European Affairs Committee of the Croatian Parliament, and Željko Reiner, Vice-President of the Croatian Parliament and Member of the Foreign Affairs Committee.