This week, RLIVE TV will broadcast the documentary "Oh, sister!". The film reflects the stories of six women from Ukraine who face the challenges of the Russian invasion and fight for peace, justice, and freedom. Each heroine contributes to the approach of the moment of great victory.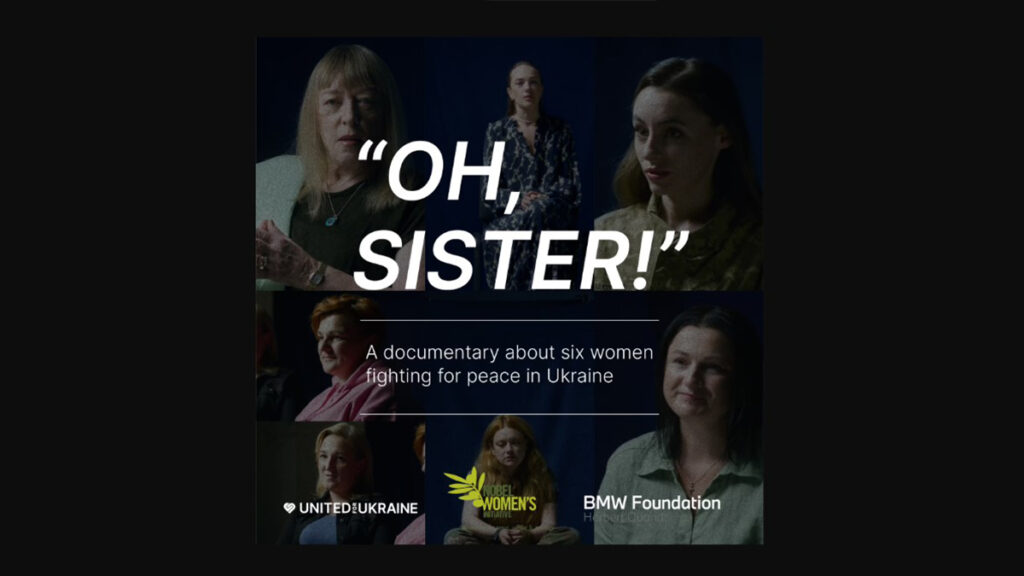 On Friday at 19:30 and Sunday at 20:00 you will be able to get acquainted with the stories of the following women:
Oleksandra Matviychuk – human rights lawyer, Head of the Center for Civil Liberties, Nobel Peace Prize laureate 2022.
Alla Melnychuk – Head of Mother and Newborn, a charitable organization helping to save the lives of infants with severe health issues.
Tata Kepler – a medical supplies volunteer, Head of Ptakhy Foundation providing tactical medical supplies on an industrial scale.
Natalia Kudrych and Nadia Zhmykovska – train conductors for Ukrainian Railways.
Lastivka – a medical platoon leader on the front lines.
Watch Oh, Sister! on RLIVE TV, Friday at 19:30 and Sunday at 20:00.
The film was commissioned by the Nobel Women's Initiative in partnership with United for Ukraine, following the journey of three female Nobel Peace Prize laureates – Tawakkol Karman of Yemen, Jody Williams of USA, and Leymah Gbowee of Liberia – to Krakow, Poland, and Lviv, Ukraine in June 2022. A full report of the trip is available here. Oh, Sister! was supported by the BMW Foundation Herbert Quandt, Brian Kelly, Gbowee Peace Foundation, Tawakkol Karman Foundation, and others.
The film was produced by the Ukrainian production company 23/32 Films and directed by Hanna Kapylova. It was released to the public on 16 December 2022.
FOR THE MOST IMPORTANT NEWS, SUBSCRIBE TO OUR TELEGRAM CHANNEL!