57 delegates from over 30 countries, international organizations, and financial institutions gathered today in Chișinău as part of the 4th edition of the Support Platform for the Republic of Moldova.
The opening of the event was attended by Prime Minister Dorin Recean, Minister of Foreign Affairs and European Integration Nicu Popescu, French Minister for European and Foreign Affairs Catherine Colonna, German Federal Minister for Foreign Affairs Annalena Baerbock, the Secretary-General of the Romanian Government Mircea Abrudean, members of the Cabinet of Ministers, representatives of international financial organizations, and diplomats.
The Head of the Executive, Dorin Recean, thanked the participants for their solidarity and support for the Republic of Moldova through the Platform, which represents a shared commitment of our country and EU member states to democracy, development, and economic growth. "We appreciate your continuous support, partnership, and genuine friendship as we embark on this transformative journey towards economic growth and development. A better Moldova also means a better Europe for all," Prime Minister Dorin Recean mentioned in his speech.
Dorin Recean also pointed out that, thanks to the support of European partners, the Republic of Moldova has made significant progress in strengthening energy security, reorienting logistical chains and the export of Moldovan products to EU countries, as well as in enhancing national security and defense. "We are prepared for winter with sufficient gas in storage and improved infrastructure. We export more to the EU, strengthen our security and defense, and continue to increase investments in cybersecurity. The Republic of Moldova is not intimidated by the challenges posed by the Russian Federation; we are determined to pursue the path of economic growth and development," Dorin Recean emphasized.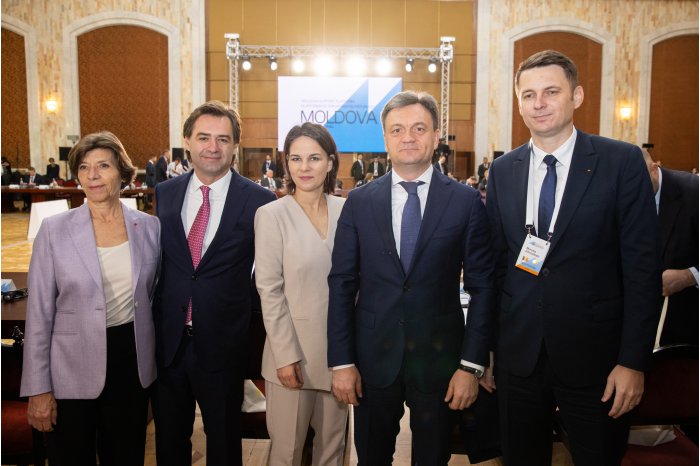 The Prime Minister spoke in his intervention about the plans for sustainable development in the Republic of Moldova, which will not only bring economic growth but also create a stronger and safer state. Dorin Recean announced the establishment of the Infrastructure Fund and the Residential Fund for Energy Efficiency, which were presented by Ministers Victor Parlicov and Andrei Spînu. These funds will not only attract financial resources but also bring foreign expertise and international companies.
Throughout the day, event participants will gather in thematic working groups on areas such as humanitarian efforts, energy, anti-corruption, border management, financial assistance, administrative reform, and public finance management. The Support Platform for the Republic of Moldova aims to mobilize the necessary assistance to the Republic of Moldova in three priority directions – budget support, the creation of an Infrastructure Fund, and the Residential Fund for energy efficiency.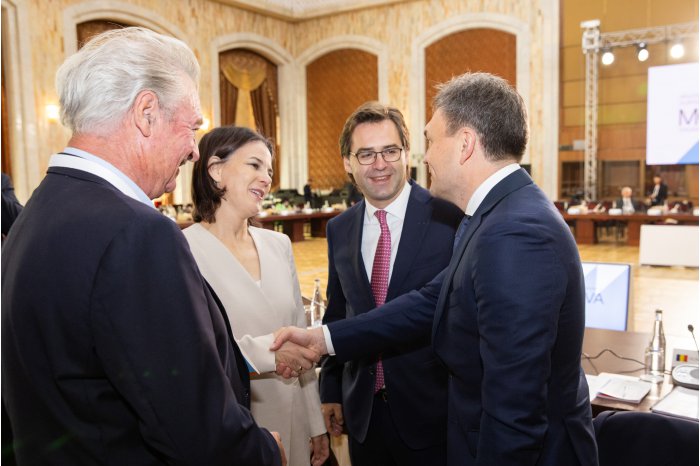 Previous editions of the event took place in Berlin, Paris, and Bucharest.