The need to mobilize foreign assistance for the management of the humanitarian crisis in the Republic of Moldova was discussed today, at the meeting between the Prime Minister Natalia Gavrilița and the heads of German, French and Romanian diplomacy. During the talks, officials condemned the military actions carried out in Ukraine, advocating the identification of peaceful solutions to the war, that leaves a significant mark in various areas important for the development of the Republic of Moldova.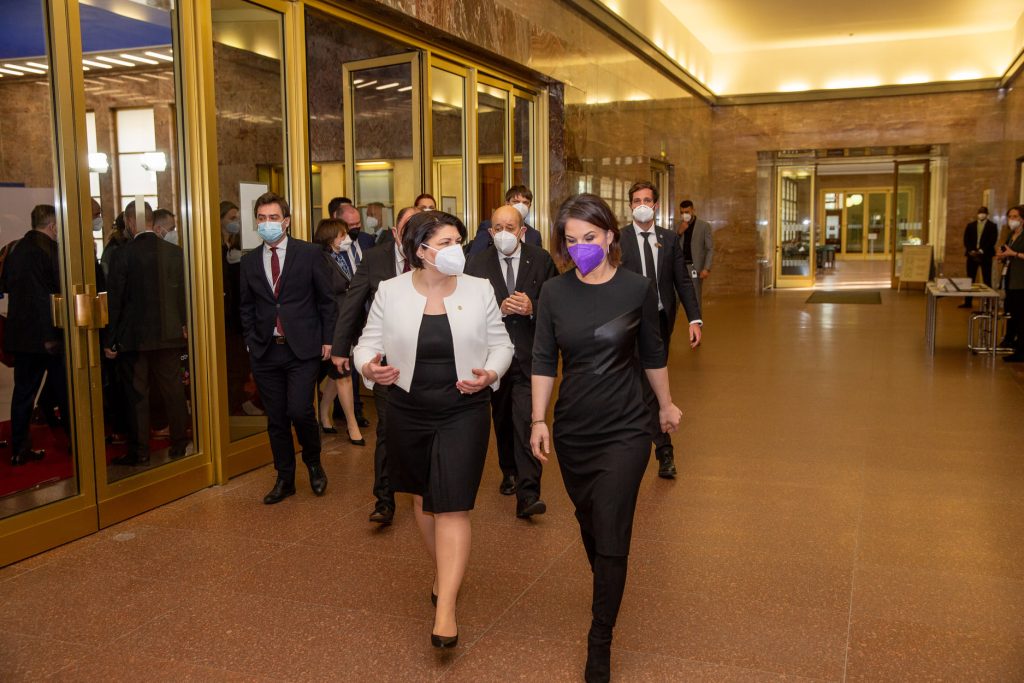 The Prime Minister thanked the European partners for providing humanitarian assistance in the context of the influx of refugees arriving in our country from Ukraine. The Chief Executive also thanked the Moldova Support Platform Donors for organizing the donors' conference, stressing that it relies on tangible results and concrete decisions, approved in the interest of the people of the Republic of Moldova, who are waiting to overcome the crisis and continue the European integration process.
"Despite the difficulties that exist at the moment, we are determined to follow the agenda of building a modern European state. Strengthening good governance, restoring the rule of law, fighting corruption and increasing economic resilience are among our priorities. We understand that the EU accession process is a long one, it requires profound transformations, and it requires as much support as possible from the EU member states", said Natalia Gavrilița.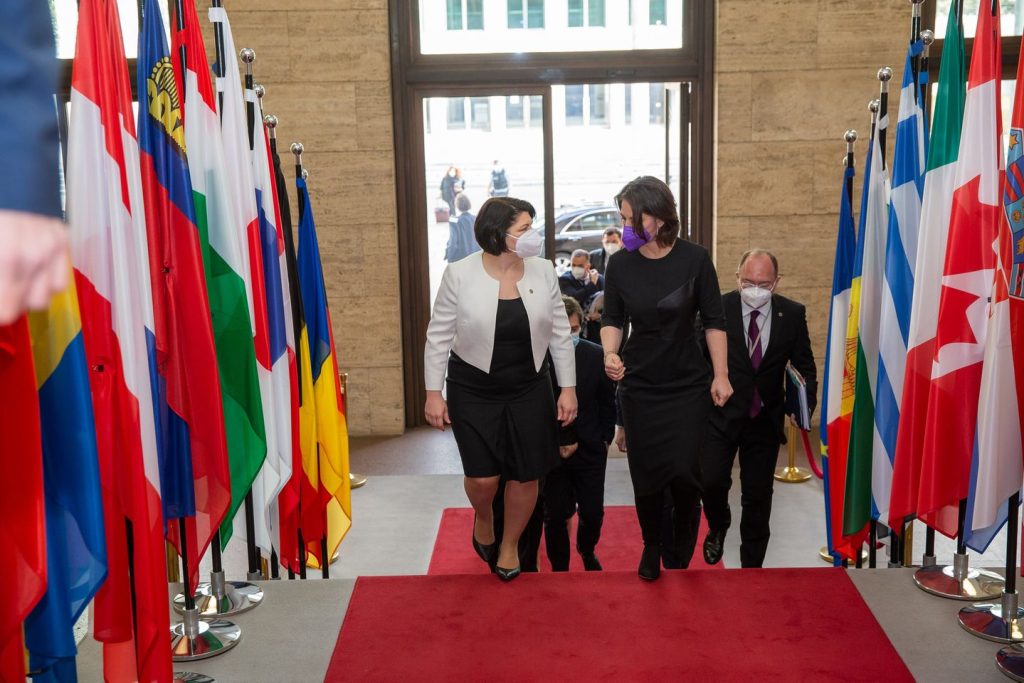 In their turn, the foreign ministers of Germany, France and Romania mentioned that their countries will remain with the Republic of Moldova, both during the war crises and in the process of European integration, supporting its efforts in reforming the key areas.
For more convenience and diversity, follow us on TWITTER!