The Serghei Lunchevici National Philharmonic from Chisinau invites all interested parties to two artistic events with which we can start this autumn well.
Thus, on Friday, September 2, starting at 6:00 p.m., the public will be able to admire the performance of the National Symphony Orchestra of the Odesa Philharmonic in Chisinau, under the baton of maestro Hobart Earle (USA), who is also People's Artist of Ukraine.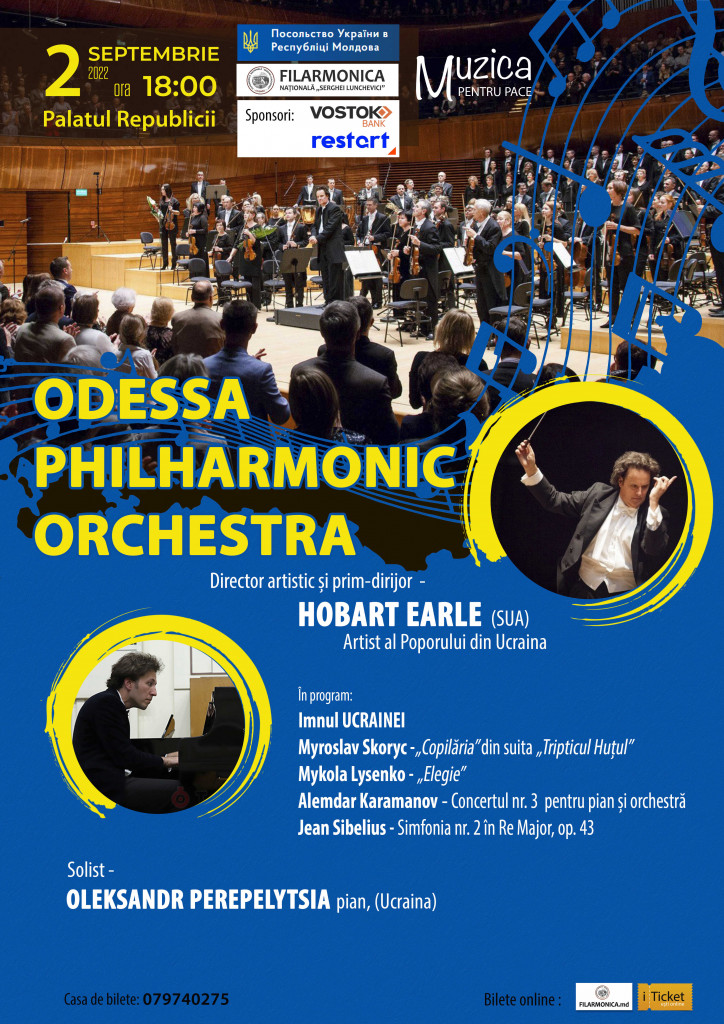 Also, the soloist of this event will be the Ukrainian pianist Oleksandr Perepeliytsia.
The event program includes:
anthem of Ukraine;
"Childhood" from the "Huțul Triptych" suite – composer Miroslav Skoric;
"Elegy" – composer Mykola Lysenko;
Concert no. 3 for piano and orchestra – composer Alemdar Karamanov;
Symphony no. 2 in D Major, op. 43 – composer Jean Sibelius.
On September 3, at 6:00 p.m. the pianist Alexander Paley will take the stage of the Palace of the Republic, who will return to Chisinau with an impressive music recital to highlight the beauty of the song performed on the piano.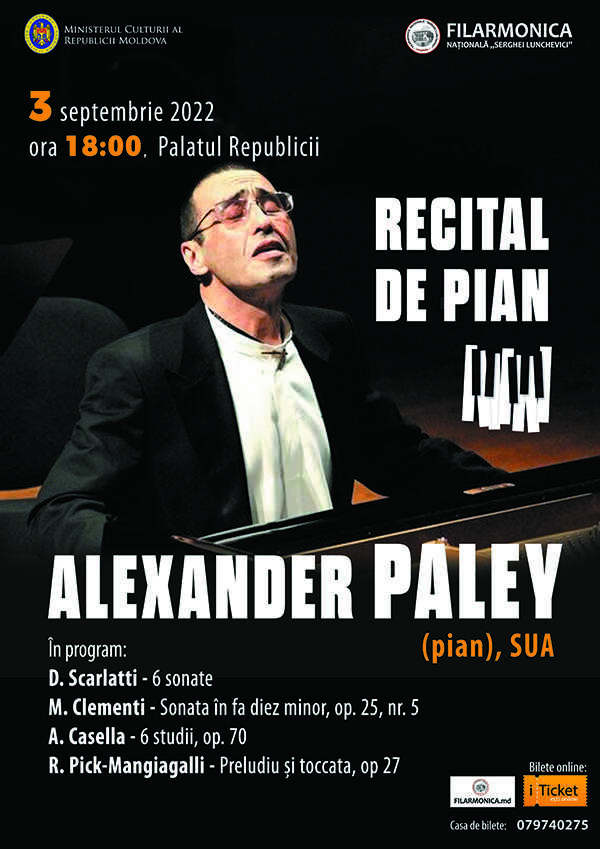 The event program includes:
Six sonatas – composer Domenico Scarlatti;
Sonata in F sharp minor, op. 25, no. 5 – composer Muzio Clementi;
Six studies, op. 70 – composer Alfredo Casella;
Prelude and toccata, op. 27 – composer Riccardo Pick-Mangiagalli.
Tickets can be purchased online at filarmonica.md or iticket.md, or at the ticket office by calling 079 740 275.
FOR THE MOST IMPORTANT NEWS, FOLLOW OUR FACEBOOK PAGE!