On March 16 and 17, the EcoContact Public Association, in partnership with the National Council of Environmental NGOs, is organizing the 2023 edition of the Environmental NGOs Forum. The theme of this year's edition is: Participate – Promote – Act for a healthy environment and protection. The forum will bring together over a hundred representatives of environmental civil society, senior state officials, as well as representatives of development partners.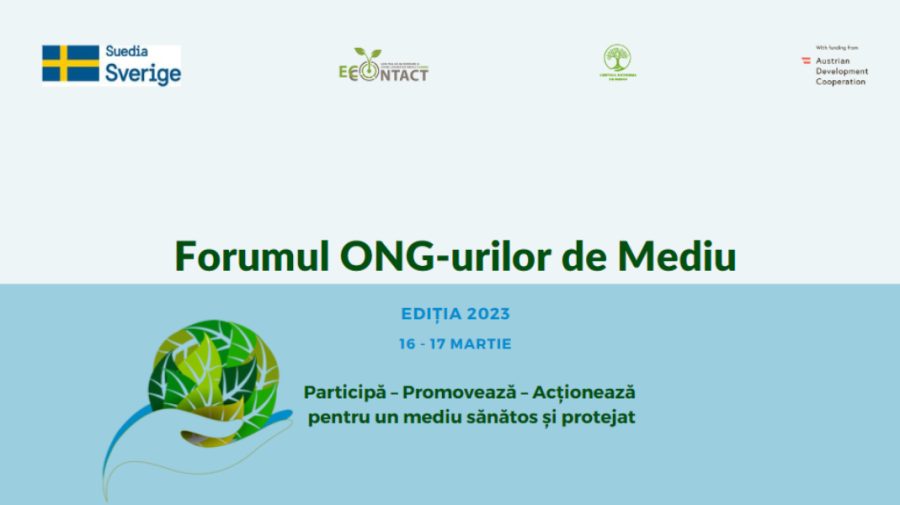 The purpose of the event is to stimulate cooperation in the associative sector, in order to protect the environment and promote environmental rights. Also, the Forum represents a platform for communication and exchange of experiences for representatives of civil society, central and local public authorities, donors, and other structures interested in contributing to ensuring a safe environment and the rational use of natural resources.
FOR THE MOST IMPORTANT NEWS, SUBSCRIBE TO OUR TELEGRAM CHANNEL!
Thus, over the course of two days, in the framework of nine discussion workshops, the following topics will be addressed:
Integrated management of water resources;
Promotion, protection, and conservation of biodiversity and protected areas;
The role of NGOs in the transition to green economy principles;
The Aarhus Convention and respect for human rights to a healthy environment;
Waste management;
Energetic efficiency;
Climate change and disaster risk reduction;
Environmental communication and information;
Community forest plantations through the valorization of degraded lands.
Other topics will be included on the agenda of the workshops.
The event is carried out with the support of Sweden, the National Environment Center, and the Austrian Development Agency (ADA) with funds from the Austrian Development Cooperation (ADC).