The European Union and the International Trade Center (ITC), in partnership with the Ministry of Economy of the Republic of Moldova, launched the trade assistance platform of the Eastern Partnership (PaE) for the Moldovan business community.
The EU is the largest export market for Moldovan products, with the potential to grow by 20% more in the next five years. This could translate into an additional export of €1.12 billion.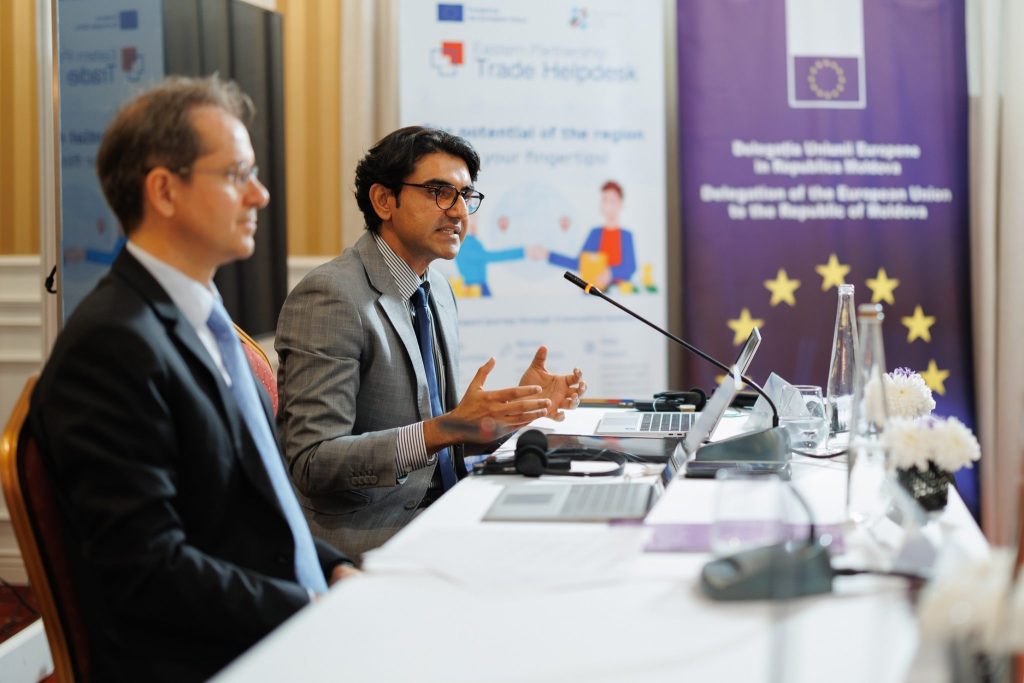 Through the new EaP Trade Helpdesk platform, public and private actors will have access to easy-to-use trade information that will contribute to the intensification of trade between countries in the Eastern Partnership region and with the EU.
The platform will guide users through the three stages of the trade analysis process:
Identifying the most promising markets and products for trade in the Eastern Partnership region and the EU.
Providing an overview of market access conditions and connecting them with relevant partners in their country or destination market.
Allowing users, through the Help Center integrated in the platform, to express their doubts and obtain support from a network of national experts coordinated by the Ministry of Economy of the Republic of Moldova, the Chamber of Commerce and Industry and the Customs Service of the Republic of Moldova.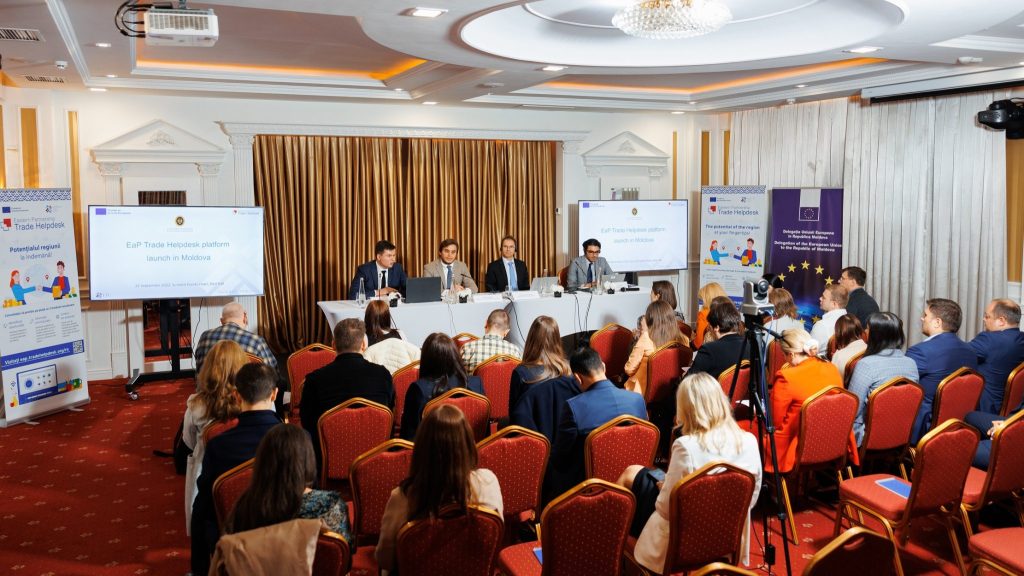 The launch is complemented by an extensive training week for Moldovan Government officials and business support organizations. The training will allow them to develop new commercial portfolios that serve small businesses in the Republic of Moldova, which constitute the largest percentage of all businesses in the business economy.
FOR THE MOST IMPORTANT NEWS, FOLLOW US ON FACEBOOK!
The recently launched EaP Trade Helpdesk platform presents an overview of new market opportunities for both established and lesser-known products exported not only to the Eastern Partnership, but also to the EU.
The platform contains detailed information on access requirements for existing and newly identified markets, provides sources of knowledge and allows users to submit questions to the national network of technical experts through the Help Center. The project lasts until 2024, and after the launch of the platform, surveys will be carried out following the feedback of Moldovan companies regarding the business environment, as well as data development activities on trade in services.