The European Commission transferred yesterday 75 million euros to the Republic of Moldova in the form of budget support, considering the difficult energy situation the country is facing. The announcement was made by the Romanian MEP, Siegfried Mureșan.
"The European Union continues to support the citizens of the Republic of Moldova who face increasingly high gas prices. The Republic of Moldova is the most affected country in terms of energy prices increase. That's why it needs our support", Mureșan wrote.
The Deputy General Director of the General Directorate for Neighborhood and Enlargement Negotiations at the European Commission, Katarina Mathernova, wrote about this too. She came in with a statement on her Twitter account.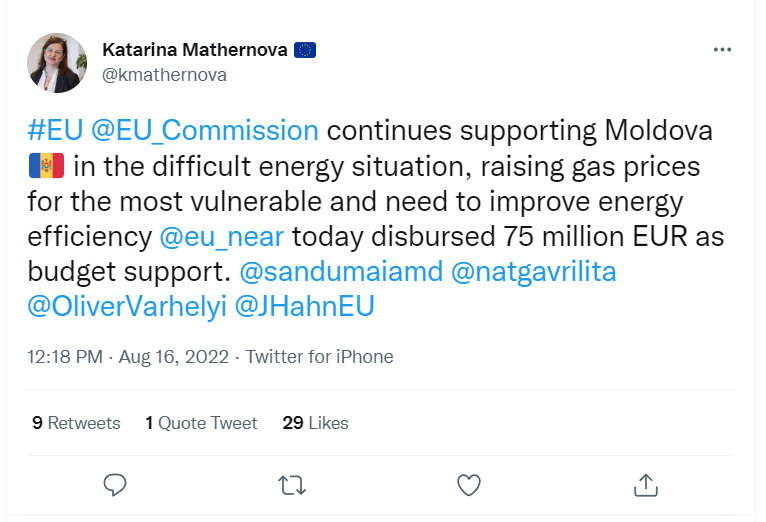 "The European Commission continues to support the Republic of Moldova in the context of the difficult energy situation, high gas prices for the most vulnerable citizens and the need to improve energy efficiency," Katarina Mathernova wrote.
FOR THE MOST IMPORTANT NEWS, SUBSCRIBE TO OUR TELEGRAM CHANNEL!
It is worth reminding that the first installment of 50 million euros from the macro-financial assistance of 150 million euros was already transferred at the beginning of August.