The President of the Republic of Moldova, Maia Sandu, met today, March 1, with the President of the Hellenic Republic, Katerina Sakellaropoulou, who came on an official visit to Chisinau. Immediately after the meeting, a memorandum was signed between the Foreign Ministries of both states for better cooperation in the training of diplomats. The meeting was preceded by a common press conference.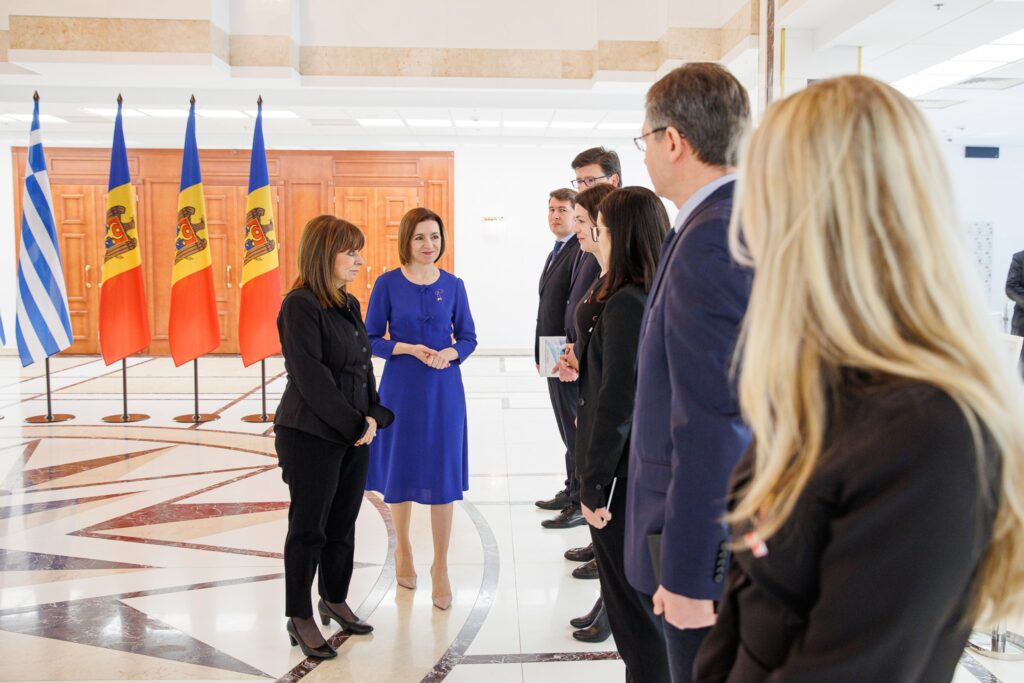 "First of all, please accept my sincere condolences regarding the tragic accident that happened last night in Greece. Our thoughts are with you today, with the Greek people, and with those who lost loved ones in this accident. I ask all of us to start this press conference by holding a minute of silence in memory of those who lost their lives in that tragic accident," Sandu said.
The head of state wanted to thank the Greek president for the official visit paid to Chisinau, after a break of almost 20 years since the last visit of a Greek president to our country.
"Your visit comes at a complicated time for our region and for the entire European continent. For a year, we have been living alongside Russia's brutal war against its neighbor and friend Ukraine. The war also affects the well-being and security of the Republic of Moldova. Under these circumstances, your visit is a signal of support from Greece, which we greatly appreciate. It is also symbolic that you visit us on March 1, the day we celebrate Mărțișor, the symbol of spring, of the rebirth of nature. Your coming here to Chisinau gives a new impetus to Moldovan-Hellenic bilateral relations. The Republic of Moldova and Greece have many things in common and have developed good relations in the almost 31 years since diplomatic relations were established. We appreciate Greece's support for supporting the European path of the Republic of Moldova. Our country is determined to advance quickly on the path of European integration. We are ready to make every effort in this regard. With the fulfillment of the conditions put forward by the European Commission for the opening of accession negotiations, we will continue to count on the support of the Greek government and on Greece's experience in this process", Maia Sandu emphasized.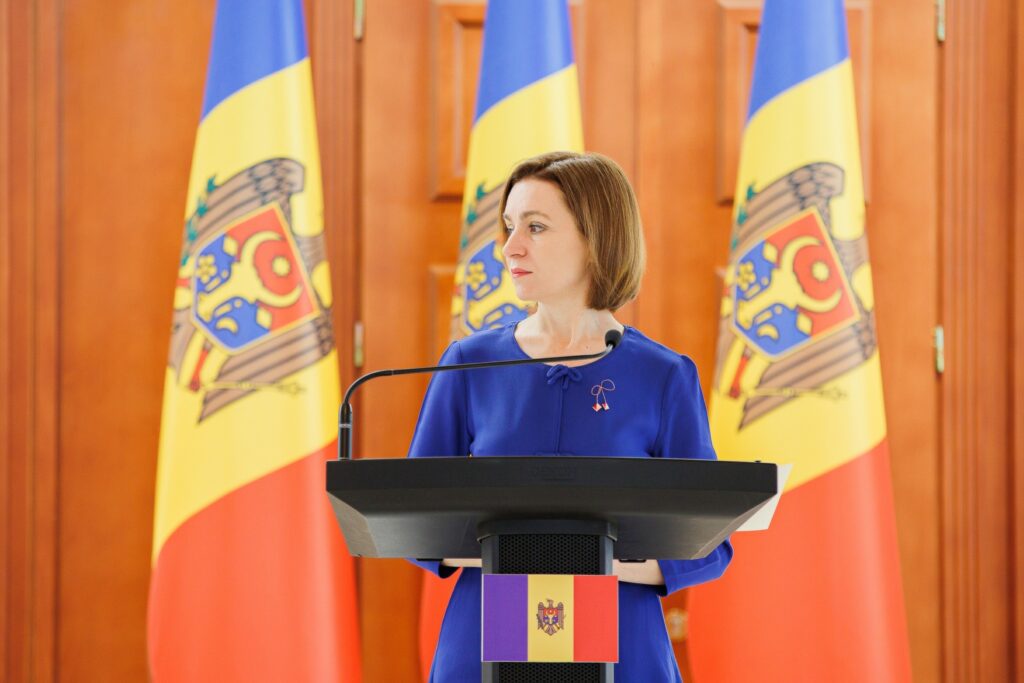 Also, this morning a memorandum was signed in Chisinau.
"The memorandum of understanding on cooperation in the field of diplomatic training, which was signed a short time ago by our colleagues from the Ministry of Foreign Affairs and European Integration of our country and the Greek Ministry of Foreign Affairs, will help us achieve this goal. We appreciate Madam President, the hospitality with which Greece received the approximately 20 thousand Moldovans settled in your state. The Moldovan diaspora helps our countries get to know each other better and serves as a cultural bridge between Moldova and Greece. Last year, our countries signed and ratified the Moldovan-Hellenic Agreement on social protection, which allows citizens who have worked in both countries to receive a pension for the experience accumulated in each country. The agreement entered into force on January 1, 2023. We are interested in Moldovan-Hellenic cooperation in the energy field. Our country has been severely affected by the energy crisis, but we have still managed to diversify our energy sources and will continue to invest in the country's energy security…. We are now interested in cooperating in this field with Greece, which is currently an important regional energy hub. Our cooperation will concern both the purchase of liquefied gases and their transportation to Moldova and beyond. We value the cultural affinities between our peoples and the good relations we have built over the centuries. 202 years ago, the leader of Filiki Eteria, Alexandru Ipsilanti, launched the revolutionary movement in Chisinau, which fought for the independence of Greece. The bond between our countries is undeniable. We will continue to expand cultural, educational, and tourism contacts between our countries to give our people more opportunities to get to know each other better. We will continue the dialogue between the governments and our countries for the benefit of the citizens of both countries," Sandu said.
FOR THE MOST IMPORTANT NEWS, SUBSCRIBE TO OUR TELEGRAM CHANNEL!
The President of Greece, Katerina Sakellaropoulou, who was also supposed to be in Chisinau on Thursday, March 2, announced that she is urgently returning to Greece.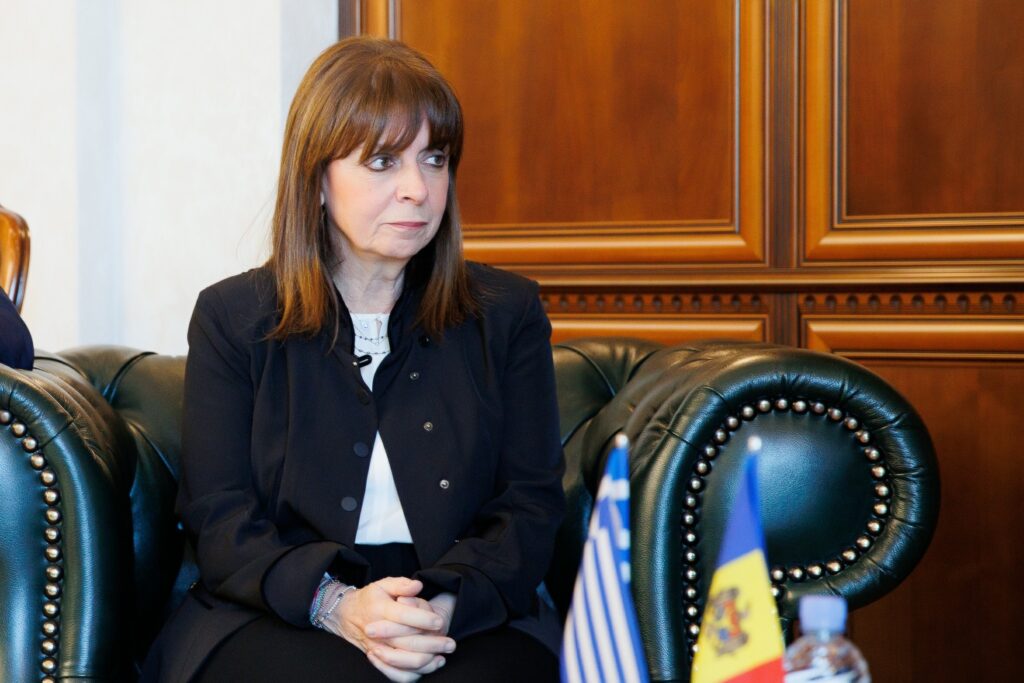 "Madam President, dear Maia, I want to thank you from the bottom of my heart for the hospitality you have reserved for me and the members of the Greek delegation. Thank you also for your support in this tragic accident that happened in my homeland. I am forced to interrupt my visit and return because our thoughts are now on the young people, the people who were on that death train. I also think of their relatives, of those who have lost loved ones, and of those who are injured. Authorities are trying to rescue people from that death train. My presence here underlines the importance that Greece attaches to bilateral relations in all fields with the Republic of Moldova, to our friendly relations… My visit here takes place in a particularly critical period… I also discussed the current security situation in Moldova with Mrs. Sandu, of course, the war in Ukraine affects Moldovans. We have stated that we support the independence, territorial integrity, and sovereignty of Moldova, and… we support any attempt at a peaceful and lasting solution to the Transnistrian conflict based on international principles… I want to assure you of Greece's readiness to help Moldova on its European path and in creating a future democratic, prosperous, and safe for the Moldovan people", Sakellaropoulou stated.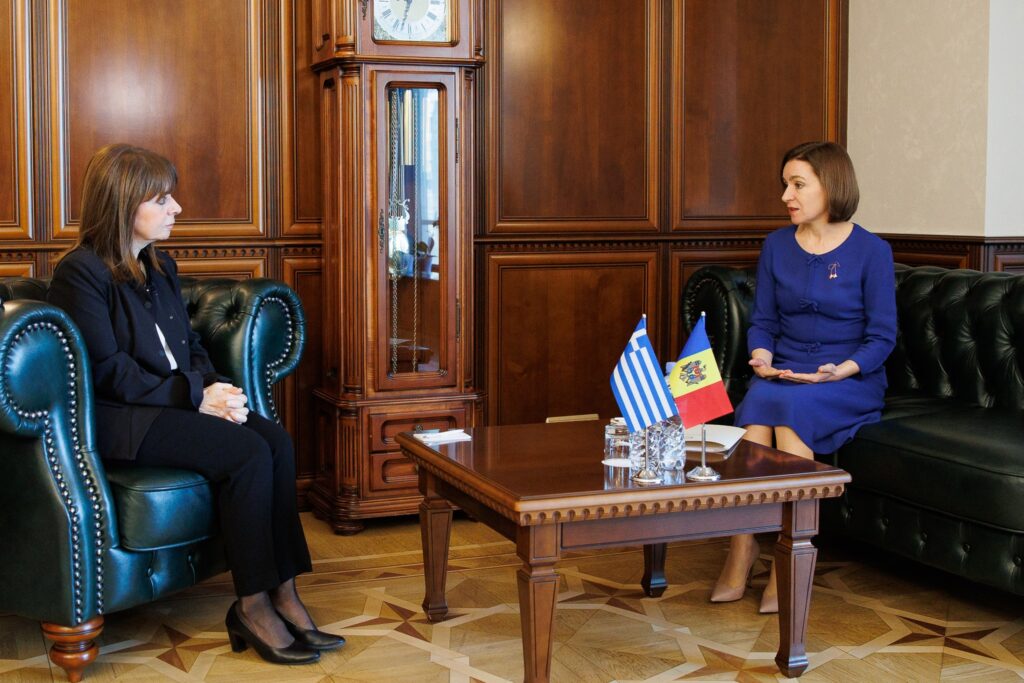 We remind you that in Greece, at least 29 people died and more than 85 were injured when a passenger train carrying more than 350 people collided with a freight train, reports CNN.
The trains traveled from the capital Athens to Thessaloniki, a Greek city renowned for its festivals and vibrant cultural life. Images broadcast by Greece's state-run ERT television showed plumes of thick smoke pouring from the overturned carriages and long lines of rescue vehicles beside them.