The President of the Parliament, Igor Grosu, had a meeting with the Secretary General of the United Nations, António Guterres, who pays a visit to our country, during which the foreign official launched a message in support of the Republic of Moldova, in the context of his solidarity. proved our country, compared to Ukrainian refugees.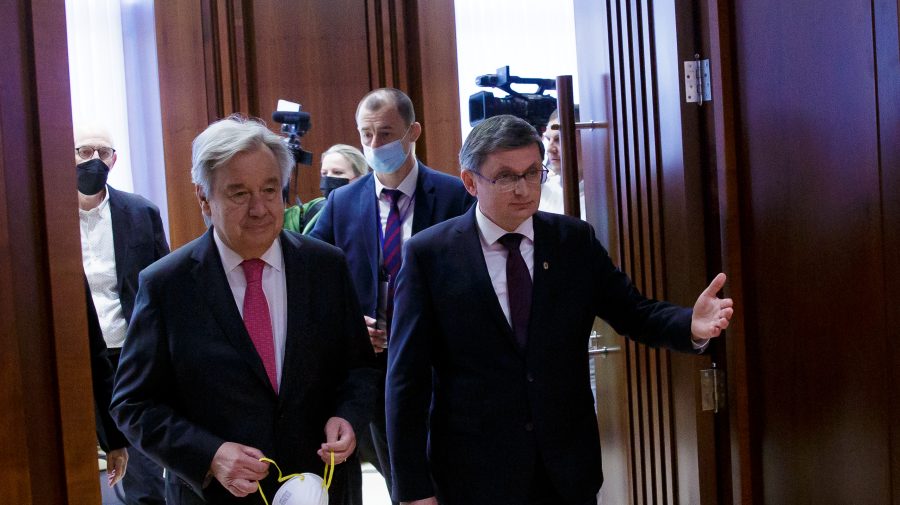 Igor Grosu welcomed and highly appreciated His Excellency's visit to Chisinau, this being the first visit of the UN Secretary General to our country and all the more important as it takes place in very complicated times for Moldova, for the neighboring country and for the whole of Europe.
"Our country's position on the war in Ukraine is clear, decisive and leaves no room for interpretation. The Republic of Moldova strongly condemns the unjust war against Ukraine", said Igor Grosu.
The President of the Legislature emphasized the effort and dedication with which Moldovans host and help refugees, despite the fact that Moldova is facing a succession of crises.
In his turn, the UN official mentioned that his visit to the Republic of Moldova is a visit of gratitude and solidarity with our country.
António Guterres claimed that the Republic of Moldova, a non-EU state and the smallest country which received Ukrainian refugees, was the country with the highest number of refugees per capita.
"It is an expression of the extraordinary generosity that Moldova and its people have shown," said António Guterres.
For more convenience and diversity, follow us on Facebook!
In this context, it was stressed that "the international community must come up with a stronger message of support for the Republic of Moldova."
At the end, the UN Secretary General signed the Guest Book of Honor and visited the Plenary Session of the Parliament.