In the 2023/24 season, the Republic of Moldova becomes the largest exporter of plums among countries in the northern hemisphere.
Moldova has positioned itself as a major player in the global prune market, trailing only behind Chile and South Africa in the southern hemisphere reports East-Fruit.
Plums from Moldova face stiff competition from various countries that cultivate and export commercial prune volumes. Spain, in particular, stands out as Moldova's main competitor in Europe.
However, Spain and several other EU countries experienced a decline in plum harvests in 2023 due to various climate-related disasters.

According to the Customs Service of the Republic of Moldova, from July to October 2023, Moldova exported nearly 74 thousand tons of fresh plums, amounting to over 38 million USD. The average price of exported plums was 0.52 USD/kg.
As the 2023/24 season is not yet concluded, traders predict that Moldova's total plum exports could reach 85 thousand tons.
The demand for Moldovan plums remains high, with the current export exceeding the previous record set in the 2017/18 season at 50 thousand tons.
The prices of plums in Moldova are at some of the highest levels in recent years, attributed to the robust demand for exports. This has led to an increased focus on export volumes at the expense of processing.
Processors in Moldova confirm that the high prices of plums have hindered their ability to procure sufficient raw materials, as the finished products have not experienced a significant price increase.
Intriguingly, the export geography of Moldovan plums for this season has been quite diverse. Only 14 thousand tons were sent to the so-called CIS countries, mainly Russia, while 54 thousand tons were destined for the EU.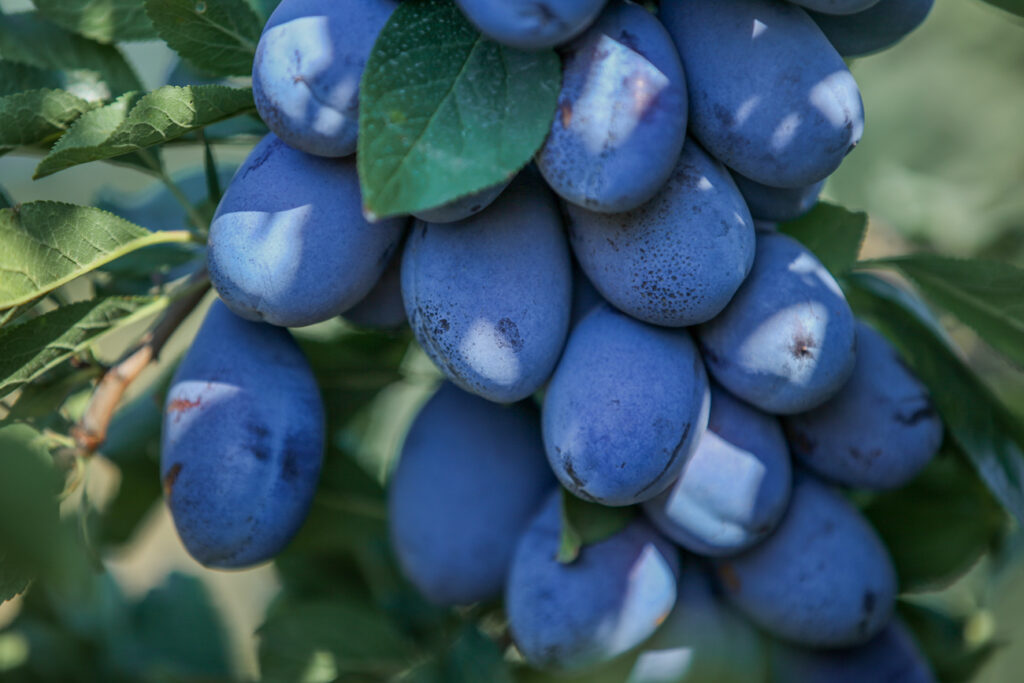 Source: Moldova Fruct
This marks a significant shift, with 73% of the total plum volume exported to the European Union, representing a tremendous success compared to previous seasons when the situation was reversed.
Remarkably, Moldova even exceeded the duty-free export quota of plums to the EU, set at 40 thousand tons. However, this did not deter EU buyers from importing Moldovan plums.
Colleagues from Baltic countries confirm that Moldovan plums have been present in almost all stores throughout the region, a rarity as Polish plums typically dominate there.
Within the EU, Romania emerged as the largest importer of plums from Moldova in the current season, purchasing 17 thousand tons. Poland followed as the second-largest importer with 12 thousand tons, and Germany ranked third with 7 thousand tons.
Significant volumes also went to the Czech Republic and Croatia. Notably, Russia purchased only slightly more plums than Germany, marking a shift in Moldova's important markets for plums.
It's evident that Moldovan exporters have discovered that EU markets are willing to pay higher prices for high-quality fruits and can become more reliable long-term partners.