Balkan Pharmaceuticals is a pharmaceutical company founded in 2006 which aims to ensure that people are provided with the necessary help and medical support, live longer, are healthier and happier. In order to achieve these objectives, the company considers and bases its decisions on the latest research done in the pharmaceutical area, produces and provides high quality medicines for the prevention and treatment of various diseases.
For Balkan Pharmaceuticals the main objectives are exclusive quality medicines production and an affordable price, based on the purchasing capacity of an ordinary citizen. Another important objective achieved through the offered donations to medical institutions, is role modeling especially in terms of corporate social responsibility.
It registered its first drugs on the Ukrainian market in January 2009. Balkan Pharmaceuticals won a government procurement program in October 2010, allowing it to distribute pharmaceuticals to public clinics and hospitals. At the same time, the company began investing in its new Sîngera manufacturing complex.
Currently, the company employs approximately 200 people of high competence in two manufacturing sites, including doctors, chemists, technologists, programmers, and engineers. The company's purpose is to develop a qualified, competent workforce in Moldova that can handle all of the demands of pharmaceutical manufacture. Professionals from Ukraine, Romania, and other European countries are periodically brought in to help increase the personnel qualifications.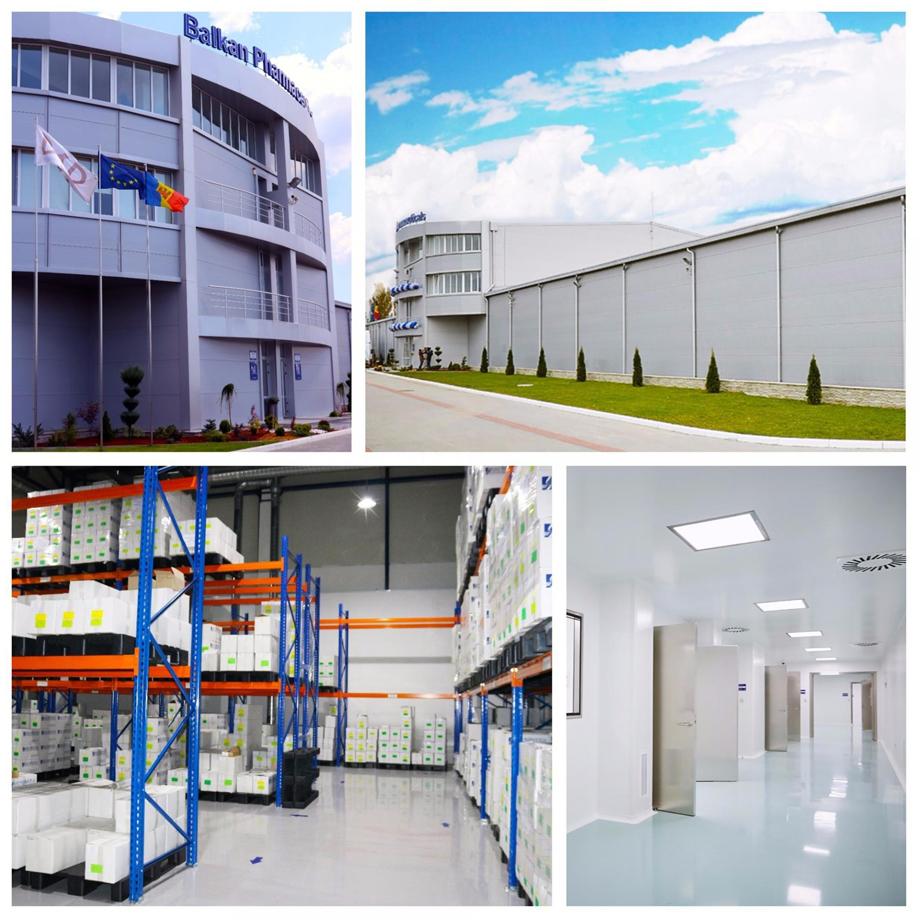 At this time, the company's portfolio includes over 250 pharmaceuticals in various forms and dosages, including anticancer medications, hormonal drugs, drugs with nervous system, cardiovascular, and digestive effects, anti-inflammatory and analgesic drugs, and so on.
For more convenience and diversity, follow us on Facebook!
Balkan Pharmaceuticals is an important Romanian investment. The new facility in Sîngera was built with millions of euros invested by the corporation. The structure is well-equipped, with modern systems that are unlike anything else in Europe. The plant enables increased production volume as well as possible expansion into the CIS and EU markets.The Sîngera factory, which spans over 10,000 square meters, complies with all GMP (Good Manufacturing Practice) criteria, and has at its disposal a lot of advanced systems, designed to ensure its proper functioning and provide a pleasant and safe working environment for the professionals, which also could be monitored remotely.