Dozens of historical sites, unique natural landscapes, authentic traditions and gastronomic culture of southern Moldova were connected in four tourist routes with a total distance of 173 kilometers. Each of the four routes offers representative landscapes for this region: small islands of forests, meadows and pastures, vast plains and arid steppes specific to the south of the country.
Each route is about 40 km long and can be traveled either by bike or on foot, from any starting point the tourist wants. Cycling routes are well marked, with ecological signs. At the same time, with the help of QR codes it is possible to download maps in digital format from the portal www.moldova.travel . On the portal you can find recommendations about places to rest, accommodation, relaxation, activities in nature, events of interest to tourists. The routes mostly follow national roads, but there are also segments with a country road or passing through forests.
"Supporting the tourism sector creates jobs in rural areas, especially for women, and stimulates regional development and entrepreneurship. The expansion of the tourist offer, with emphasis on local attractions, and the improvement of rural tourism facilities stimulates the attraction of international tourists. Connecting guesthouses, wineries, small artisans and museums to tourist routes offers a wide range of new experiences for tourists, and can create opportunities for tourism development in the region. USAID also supports 20 rural boarding houses to increase their accommodation capacity and to diversify their tourism product, thus helping them to extend the length of their stay at the boarding house for tourists, and to increase their income. This support helps to strengthen tourism in Moldova during this difficult time for the sector, and increases the long-term resilience of rural pensions to various economic disruptions, "said Scott Hocklander, Director of USAID Moldova Mission.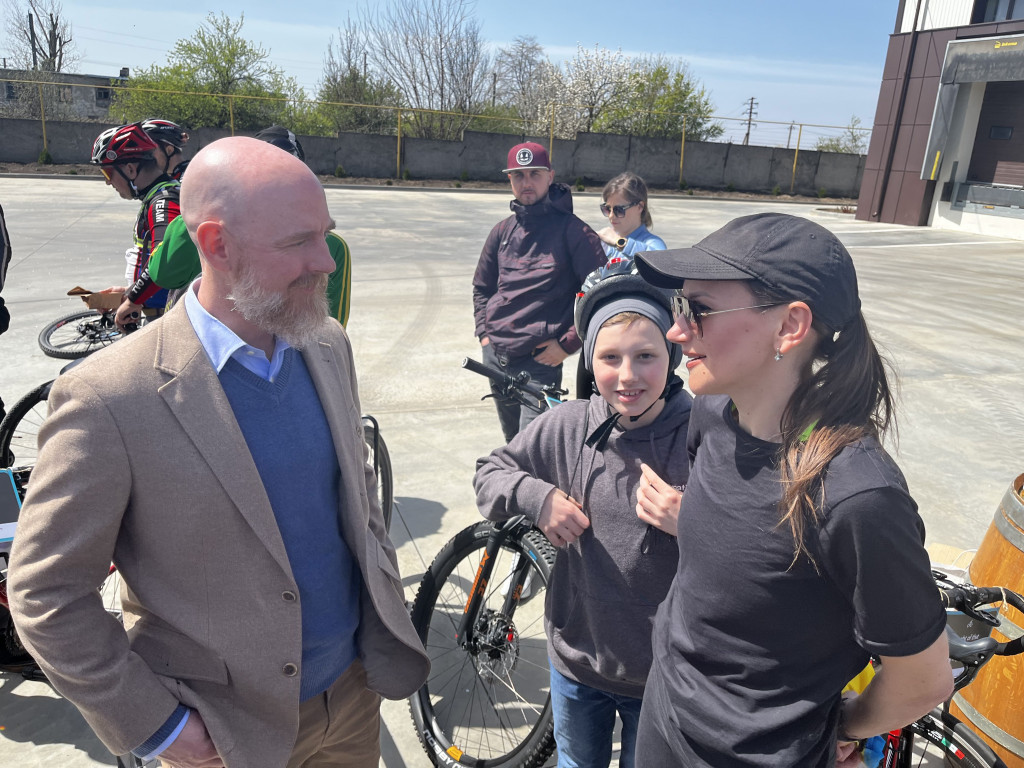 "With the support of the MCTA, some boarding houses and wineries along the routes have been equipped with bicycles and tents to be offered for rent to tourists who visit them. Others received special pots «tandyr», in order to diversify the gastronomic offer and organize culinary workshops. These facilities enrich the tourist experiences so that the routes in the south of Moldova become more attractive for tourists. […] The investment made by the project in marking 173 km of the route, as well as the digitization of the maps, amounted to 40,000 USD ", specified Natalia Turcanu, ANTRIM Executive Director.
These cycling routes were created and launched by the National Association for Inbound Tourism in Moldova (ANTRIM), with the support of the Activity for Supporting Competitiveness in Light Industry and Tourism (MCTA), an EDGE Buy-in project, funded by the US Agency for International Development (USAID).
Source: Diez