At the Global Gateway Forum, European Commissioner for Neighbourhood and Enlargement, Olivér Várhelyi, and European Investment Bank (EIB) President, Werner Hoyer, have officially unveiled a financial package that will see the European Commission providing an investment grant of €12 million for the EIB Global project. This project aims to rehabilitate and modernize two critical sections of the railway line in Moldova. Additionally, an EIB Global loan of €42 million will further support this initiative. The upgraded railway infrastructure will not only enhance Moldova's internal connectivity but will also create a vital export route for Ukraine, fostering regional stability and economic resilience.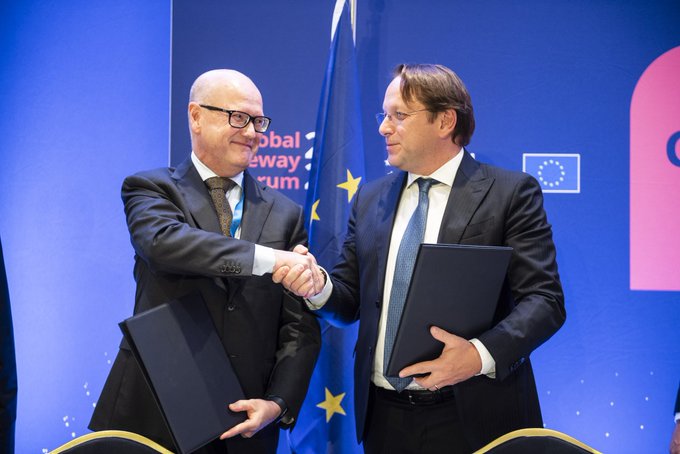 The central focus of this project will be the rehabilitation of Moldova's north-south railway corridor, which serves as a vital link from western Ukraine to key Danube and Prut River ports with access to international waters. This improved railway connection between Moldova and Ukraine is anticipated to boost trade and benefit both Ukrainian exports and the Moldovan economy. This is particularly significant in the context of the EU-Ukraine Solidarity Lanes initiative.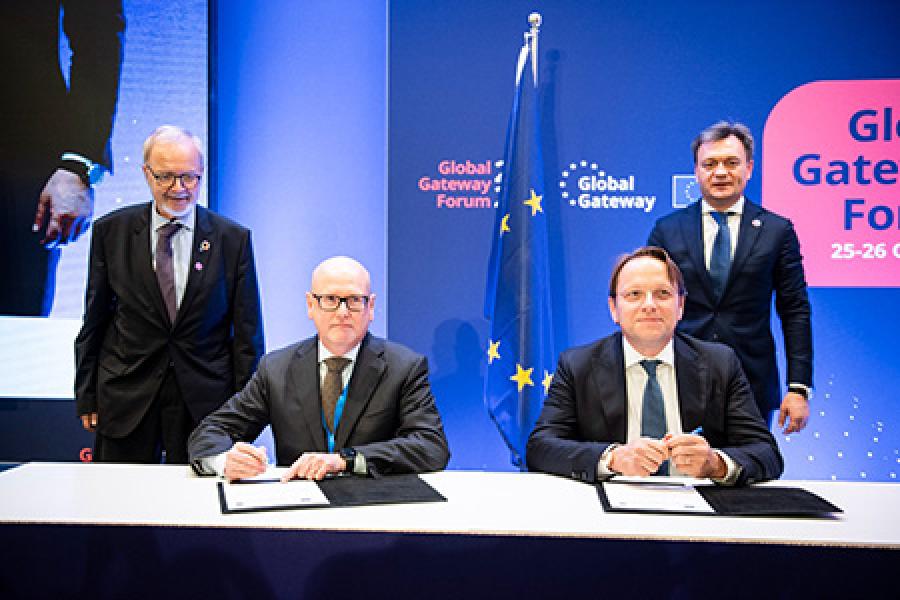 The project will be overseen by the Moldovan railway operator, Calea Ferată din Moldova, and will encompass the rehabilitation of railway infrastructure on Moldova's Vălcineț-Ungheni-Chișinău-Căinari corridor. It forms part of a broader nationwide reform aimed at enhancing existing rail infrastructure and bringing Moldova's railway network in line with EU standards and practices over the long term.
Beyond immediate infrastructural improvements, the project underpins Moldova's efforts to demonstrate solidarity with its neighbors and improve the crucial route of Solidarity Lanes. It also underscores the EU and EIB's commitment to supporting neighboring countries during challenging times.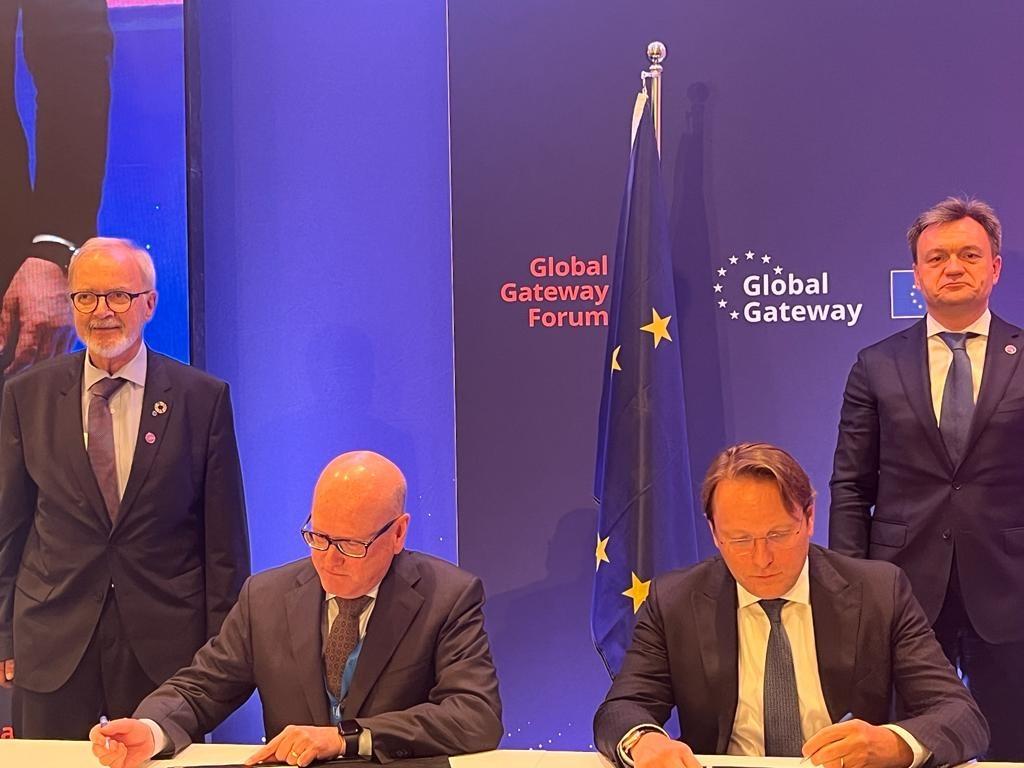 EIB President Werner Hoyer stated, "The €12 million contribution to Moldova's rail infrastructure, supplemented by an EIB loan, reflects the partnership and shared goals between Moldova and the European Union. It will enhance Moldova's economic prospects and support regional connectivity with Ukraine in these challenging times. Moldova can count on the EU bank's financial and technical support to upgrade its infrastructure through quality projects."
EU Commissioner for Neighbourhood and Enlargement Negotiations, Olivér Várhelyi, expressed his satisfaction with the project's progress: "I am pleased to see our Solidarity Lanes initiative delivering in Moldova. This project is a great example showing where our joint efforts lead to tangible results. As Moldova becomes an integral part of the circulation of goods, people, and services, upgrading the country's transport infrastructure is imperative. Therefore, I am glad that this investment will strengthen the resilience of Moldovan railway infrastructure, improve Moldova's connectivity with Ukraine and Europe, and benefit the Moldovan economy."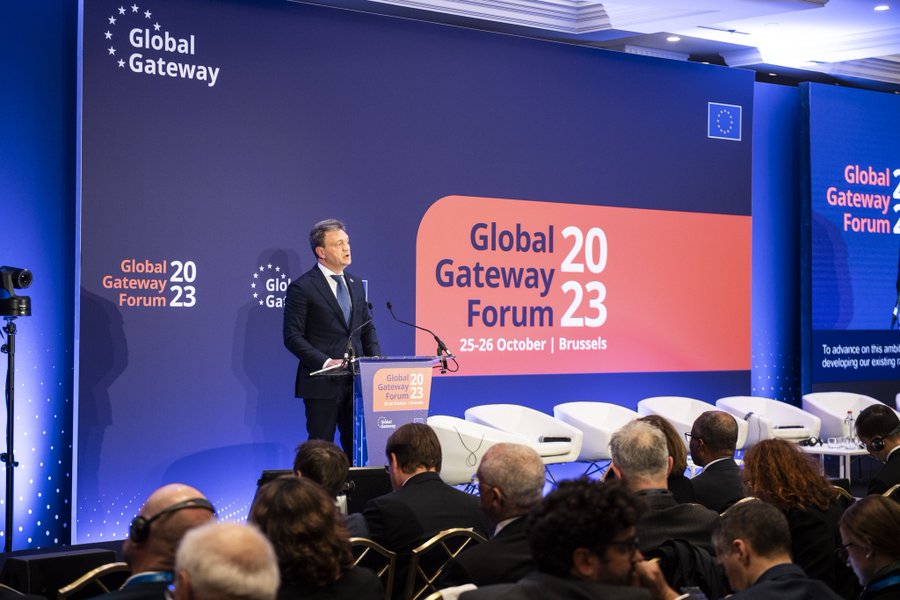 Witnessing the signing of the investment grant at the Global Gateway Forum, Prime Minister of the Republic of Moldova, Dorin Recean, expressed his gratitude, stating, "We are grateful to both the EU Commission and the EIB for supporting our efforts in developing a modern and efficient rail network in the Republic of Moldova. The rehabilitation of the north-south rail corridor in the country, which is a project of particular importance in the context of the Solidarity Lanes, will bring long-term economic benefits to the whole region."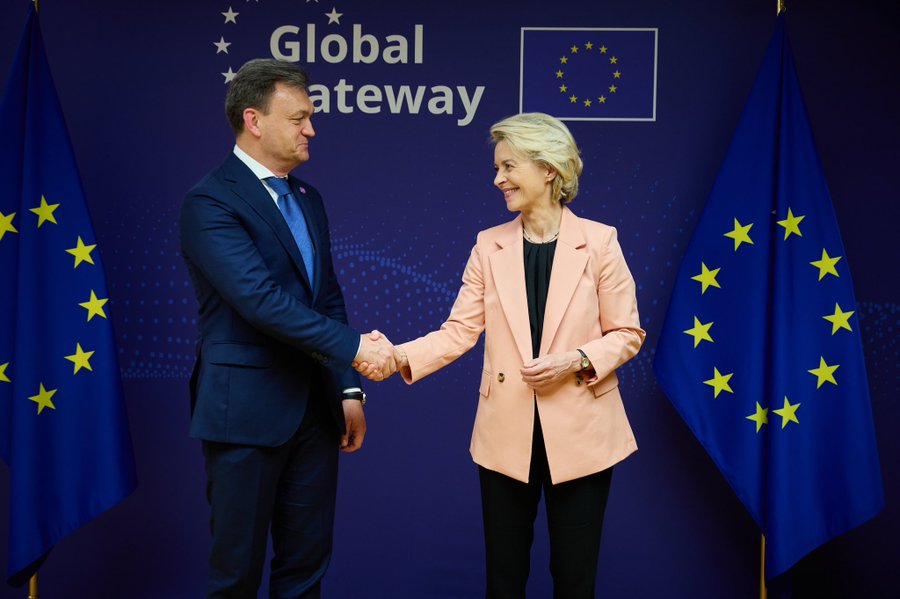 Background information
EIB Global, the EIB Group's specialized arm for international partnerships and development finance outside the EU, plays a crucial role in this project. It fosters partnerships within Team Europe, aligning with the EU Global Gateway strategy. EIB Global operates in conjunction with other development finance institutions and civil society, aiming to strengthen global connections and advance the UN Sustainable Development Goals.
The Global Gateway Forum gathers government representatives from the EU and around the world, along with stakeholders from the private sector, civil society, financial institutions, and international organizations. Its mission is to promote global investment in transformative infrastructure to meet the UN Sustainable Development Goals.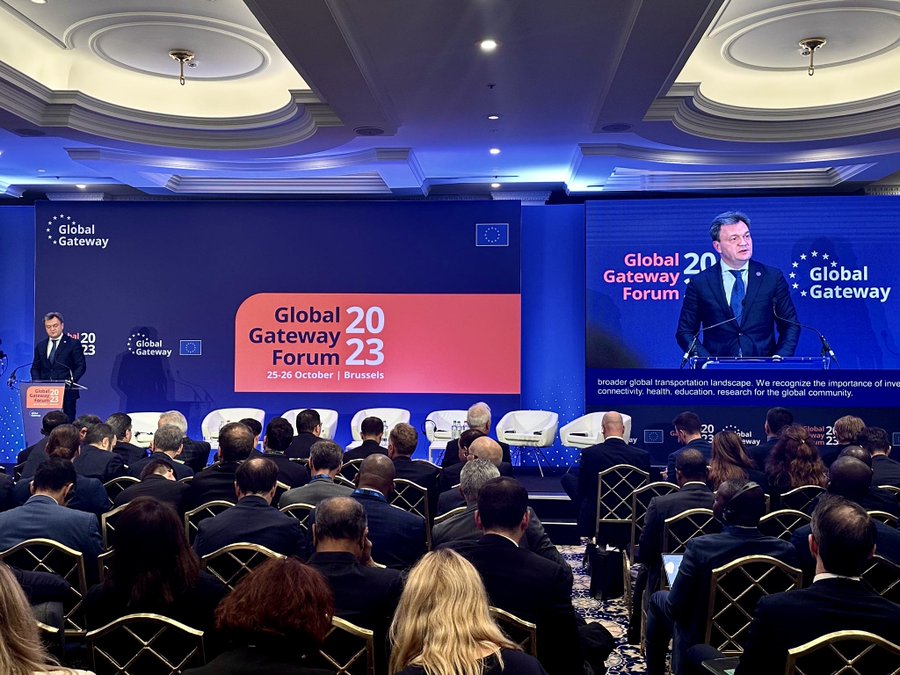 The Global Gateway strategy, led by the European Union, aims to bridge the global investment gap in digital, energy, and transport sectors while reinforcing health, education, and research systems. It embodies a Team Europe approach, bringing together the EU, EU Member States, and European development finance institutions to mobilize up to €300 billion in public and private investments between 2021 and 2027, fostering connections and closing the global investment gap.