Did you know that Moldova has many small wineries especially in the Southern region? Some of them are less known for the general public, but they are definitely worth discovering. True hidden gems in the rural landscape of our country. Today we will tell you about one of them – Kara Gani winery.
Kara Gani is a family winery located in the Gagauz autonomy. They engage in the cultivation of grapes and wine production. In the south of Moldova, in the wine region "Valul lui Traian", in a favorable microclimate with plenty of sun. There grows the vineyard that becomes a delicious organic wine of the Karagani winery. Respecting traditions, centuries-old experience, and love for hard work, allow all lovers to enjoy the amazing wines: red, white, rose, dry and dessert.
FOR THE MOST IMPORTANT NEWS, FOLLOW US ON FACEBOOK!
"We invite visitors to find time to familiarize with the treasures from our wine cellars. To participate in the harvesting and processing of grapes and, of course, buy a bottle of wine directly from its "birthplace". We are eager to present the Gagauz culture and the national cuisine to our guests. Once here, one can visit our mini museum where we collect objects telling stories about life and traditions of the Gagauz people. Every drop of our wine contains a part of our soul, and this brings the wine a unique taste and lifts the consumers's mood. Kara Gani is a wine with Gagauz accent and a highly appreciated flavour" says their website.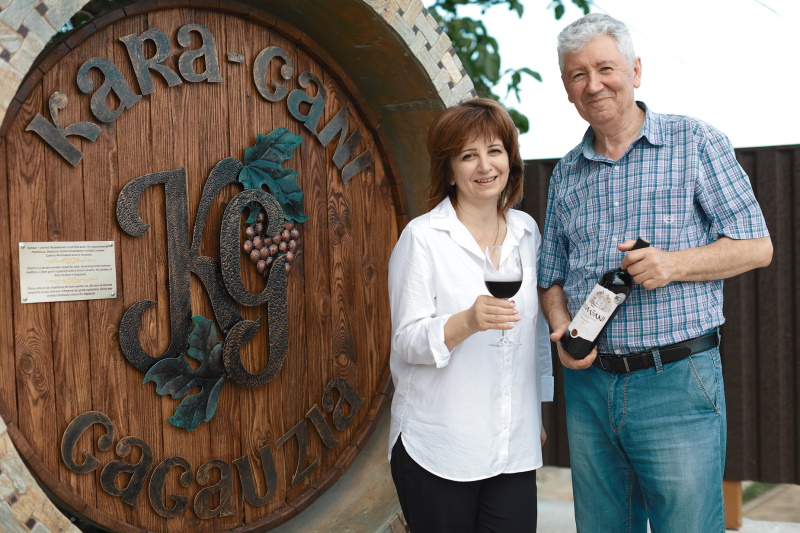 Due to the high quality wines, the KaraGani winery has quickly transformed from a small family winery, into a wine production company, which is using the most modern equipment. The winery was founded in 2006, when the Cherven family expanded its production of homemade wine, with a tasting room decorated in a traditional style. Despite the apparent young age of the winery, the tradition of producing noble drink in the Cherven family is over 130 years old. The first vineyards of the family are mentioned in 1880 and all family traditions are carefully passed down from generation to generation.
There are several companies in Moldova that organize tours to the wineries. Among them, wine.md and discovergagauzia.md offer tours to Kara Gani as well.