President Maia Sandu discussed the importance of bilateral economic relations and the prospects for strengthening them through the ratification of the Free Trade Agreement with the European Free Trade Association, including by the Norwegian Parliament, during a meeting with members of the Foreign Affairs and Defense Committee of the Norwegian Parliament visiting Chișinău.
According to a press release from the presidency, this agreement will provide Moldovan producers with access to new export markets and open up new opportunities for bilateral trade.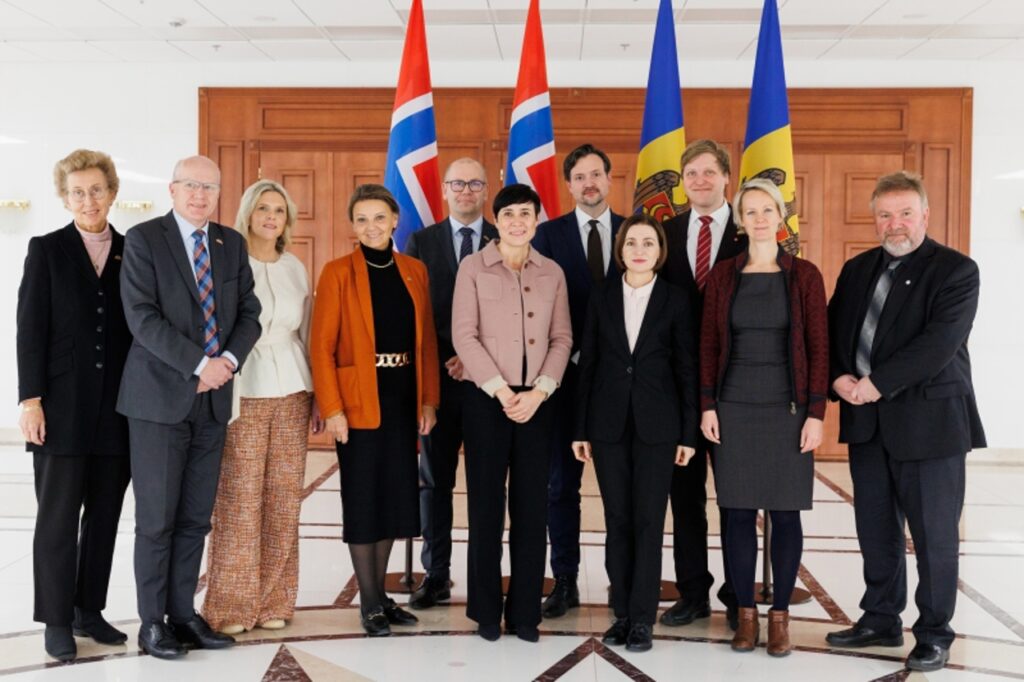 It is worth noting that in 2023, Norway allocated non-repayable financial assistance of approximately 42 million euros to our country through a program to support Ukraine and the Republic of Moldova.
The funds are directed through the European Bank for Reconstruction and Development and the World Bank to finance energy efficiency projects and help citizens cope with challenges caused by the war in the neighboring country.