The President of the Republic of Moldova, Maia Sandu, delivered a speech in the European Parliament in the context of the application of our country for the EU membership, requesting the support of all EU member states, but also the help to continue the anti-corruption reforms.
"I ask for your help in the fight against corruption. Please punish those politicians who have seized institutions in the past, stolen public money and moved abroad, invested the stolen money in these countries, including in states with established democracies. You have to help us return the stolen money and bring [those politicians] to justice. Moldova is determined to remain part of the free world. We are part of Europe. I ask you to support Moldova, to support those who want peace and a future together with values ​​promoted by the EU ", said Sandu in front of the European plenary.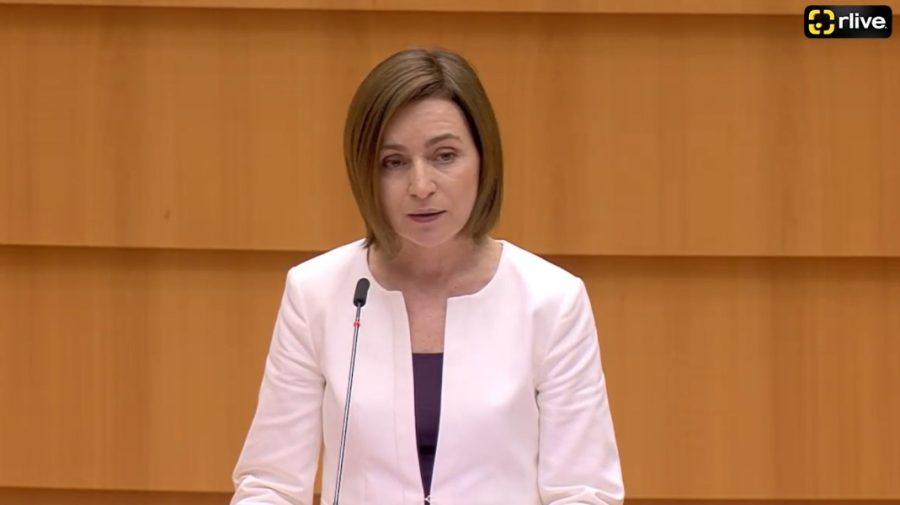 At the same time, Maia Sandu urged EU countries to support Moldova's efforts to join the European Community.
We remind you that on May 17th – 18th, the head of state was on a working visit to Brussels, where she met the Prime Minister of the Kingdom of Belgium and had meetings with officials of the EU institutions. Today, May 19th, sh will go to Paris.
For more convenience and diversity, follow us on Facebook!
On the evening of May 17th, Sandu met with the President of the Council of Europe, Charles Michel, and yesterday, May 18th, with the Prime Minister of the Kingdom of Belgium, Alexander De Croo. Sandu also met with representatives of several parliamentary groups in the European Parliament.