"The status of a candidate country for the European Union is bearing fruit." This is how the president, Maia Sandu, commented on the establishment of a Center of the Council of Justice and Internal Affairs of the European Union in Chisinau.

"Today, in Prague, within the Council of Justice and Home Affairs of the EU (JHA), the Agreement for the establishment of a JHA Center in Chisinau was signed. It is for the first time when our country participates in the JHA Council and also for the first time the European Union opens, outside its borders, a HUB of support for internal security and border management", wrote Maia Sandu on her Facebook page.
According to the head of state, today's decision is a proof of the European partners' trust in Moldova and a concrete step towards the country's European integration.
"It is good news, because it means more security and more stability for us and for neighboring countries, but also more protection against the threats posed by the war in Ukraine. We are thus contributing to the consolidation and expansion of the European security area, which from now on will include our country. Other discussions and other decisions follow, on other sectors, which will further strengthen our European path", Sandu added.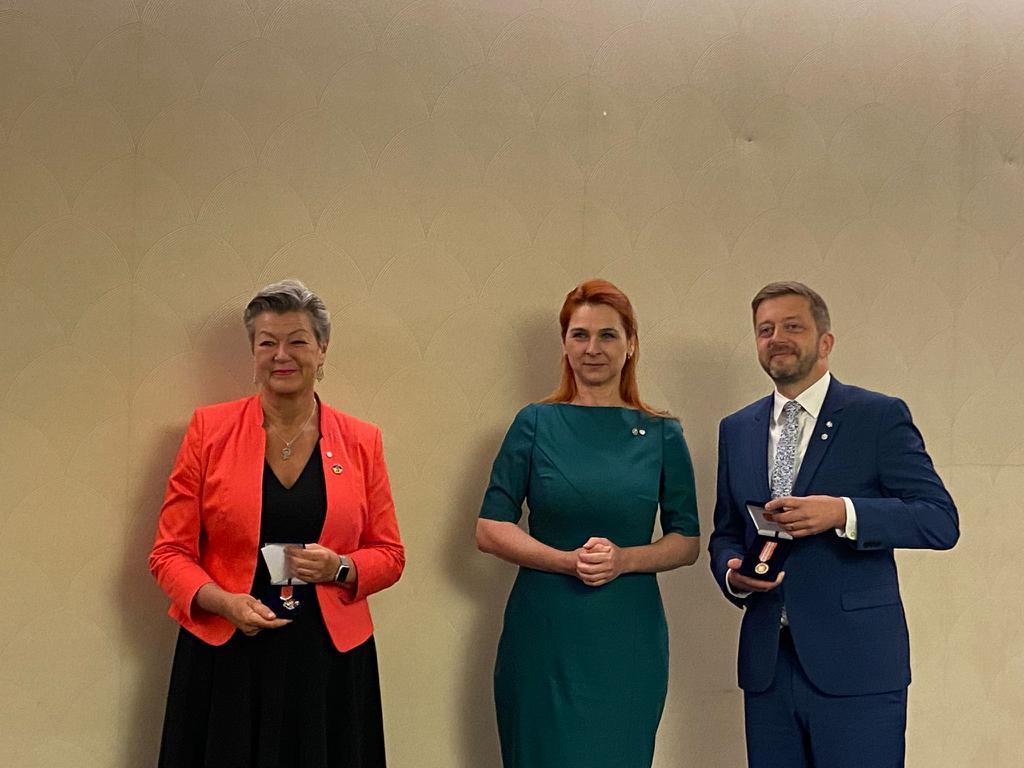 FOR THE MOST IMPORTANT NEWS, SUBSCRIBE TO OUR FACEBOOK PAGE!
We remind you that the Minister of Internal Affairs, Ana Revenco and DG Home, the European Commissioner for Internal Affairs, Ylva Johansson, signed today the agreement to establish the EU Hub for Internal Security and Border Management of the Republic of Moldova, which will operate in Chisinau.
The new body, designed to adjust the European security architecture for crisis situations, such as that generated by the war in Ukraine, is set up just 2 months after Minister Ana Revenco and his team proposed to Commissioner Ylva Johansson the establishment of a structure in Chisinau, for strengthening the security of the European space.