The EBRD has warned that a new legal action by Moldovan prosecutors is affecting the development of the Giurgiulesti port operated by the EBRD. This happens in a time when this port is becoming an important element in the global effort to organize grain exports from Ukraine. It is important to note that the institution took over the port of Giurgiulesti through a scam.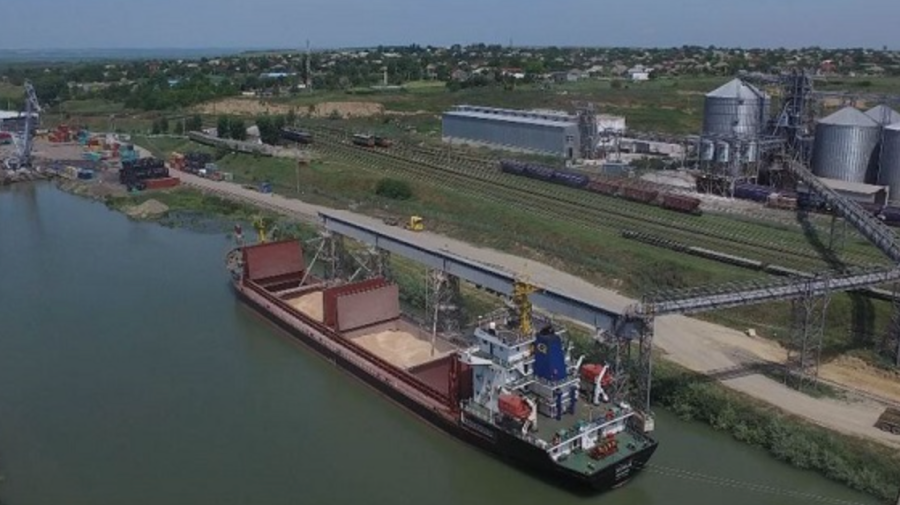 EBRD Vice President Alain Pilloux told "Europa Libera" that he would send this message to President Maia Sandu and Prime Minister Natalia Gavrilița when he met with them in Chisinau on July 12.
"What we want is a port without litigation, which can be developed in close cooperation with the state," Pilloux told Free Europe in a first reaction to the seizure of Danube Logistics, the owned company, in late June by the EBRD, which operates the Giurgiulesti International Free Port.
A major institutional investor in the Moldovan economy, the EBRD has just granted the Republic of Moldova a loan of 300 million euros to purchase gas on the European market, in case there will be interruptions of Russian supplies.
On June 30, the anti-corruption prosecutors applied a seizure in the amount exceeding 150,000,000 lei on assets that form the share capital of the company that manages the Giurgiulesti Free International Port.
The criminal case dates from 2020 and aims at the embezzlement of foreign wealth by former decision makers within the Bemol company. This is the former administrator Thomas Moser, who managed the port of Giurgiulesti until 2021. More precisely, the criminal case is related to alleged illegal actions that were the basis for taking over the management of the port. As a result of the investigations, in June 2022, a person with the role of decision-maker was charged by PCCOCS prosecutors, a person who during the criminal investigation uses the presumption of innocence, according to the law.
For the most important news, subscribe to our TELEGRAM channel!
Thomas Moser managed the port of Giurgiulesti until 2021. Subsequently, the EBRD took possession of 100% of the port's participation. Moser was previously an EBRD employee in Georgia. Moser is currently in international search.
The EBRD journalists from REPORTER also wrote about the EBRD scams to take over the port of Giurgiulesti in an investigation. "The conflict arose when the European Bank for Reconstruction and Development (EBRD), based in London, took over the Giurgiulesti International Port in May 2021 from Thomas Moser, a former EBRD banker who was the port's administrator and once its owner, was involved in a legal dispute with the original owner of Azerbaijan Rafig Aliyev ".