The pitching session of the Competition for the financing of cinematographic projects has ended. 45 film and video production screenplays created by Moldovan directors were presented before an international jury, on June 18-19, at Mediacor, within the Contest for financing film projects.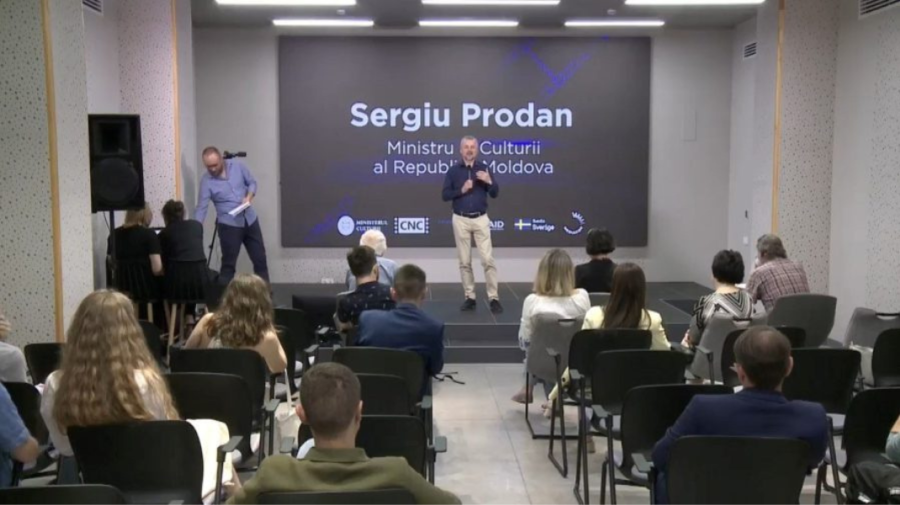 The pitching session is a premiere for the Republic of Moldova and is inspired by international film practice. The initiative was implemented due to the effort of the National Center of Cinematography, an institution subordinated to the Ministry of Culture, with the support of the Technologies of the Future Project, funded by USAID and Sweden.
The opening of the event was attended by the Minister of Culture, Sergiu Prodan, who thanked the members of the jury for accepting the invitation to judge the projects, but also for the organizers and partners.
The Director of the National Cinematography Center, Valentina Yusuphodjaev, also came with a word of greeting and encouragement to the participants. "I also went through the emotions of pitching as a film producer. It is a challenge and a test for all of us, considering that it is the first pitching organized at state level in the Republic of Moldova, but I am sure that this exercise will help us as an industry to grow and become better ", mentioned Valentina Iusuphodjaev.
For more convenience and diversity, follow us on TWITTER!
The director of the Technologies of the Future Project, funded by USAID and Sweden, Doina Nistor mentioned that the film industry can also generate economic potential, in addition to the cultural and social one.
At this first edition of pitching, the projects were judged by internationally renowned specialists from Israel, Germany and Romania: Katriel Schory, Andrea Wink and Alin Ludu Dumbravă.
The projects will be promoted in the second stage of the competition and will be announced in early July.
We mention that this year 46 files were submitted within the Competition for financing film projects.
The budget allocated for the National Film Project Competition 2022 is 7,800,000 lei, of which 6,800,000 lei will be distributed to the winners of the competition to finance film projects.