In a move aimed at preserving the integrity of information during a state of emergency, the Moldovan Information and Security Service (SIS) has issued Director's Order No. 72, further enhancing the list of online sources whose content is deemed to distort information originating from recognized aggressor states. The order, transmitted to network and electronic communication service providers, includes a list of websites to be blocked, in accordance with the provisions of Decision No. 1/2022.
The decision, enacted by the Parliament of the Republic of Moldova under the state of emergency, addresses the need to safeguard the nation's information space from sources with links to countries involved in military conflicts and recognized as aggressor states.
The newly expanded list of blocked online sources, as per Prin Ordinul Directorului SIS nr. 72, includes the following websites: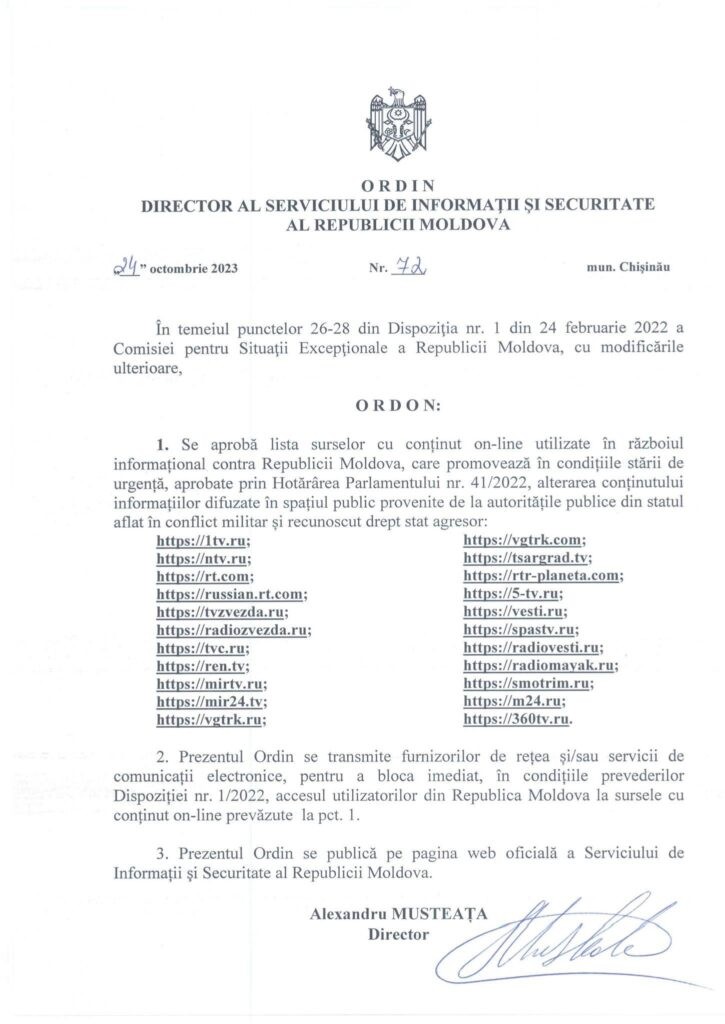 The decision and the subsequent order are part of a broader effort to ensure the stability and security of the Republic of Moldova during these challenging times. By restricting access to online sources affiliated with states in conflict, the government aims to prevent the spread of disinformation and the distortion of facts within the country.