The 7th Ambassador of the Republic of Moldova in France, since the opening of the diplomatic mission of our country in Paris, in 1997, Corina Călugăru, presented to the President of France, Emmanuel Macron, the letters of accreditation as Ambassador Extraordinary and Plenipotentiary of our country in Paris.
Corina Călugăru thanked President Emmanuel Macron for his openness and availability regarding the support given to the Republic of Moldova, including during his recent visit to Chisinau.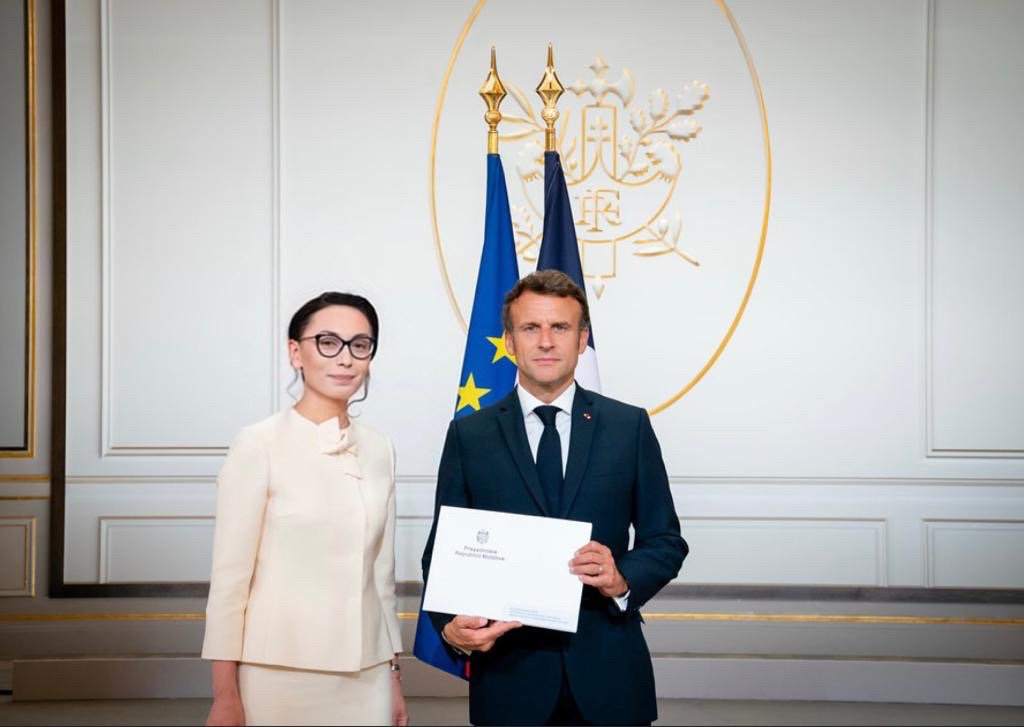 The ambassador stated the priorities for her mandate in the French Republic. These will focus on the deepening of Moldovan-French relations, the intensification of commercial-economic cooperation and the promotion of exports, taking over French expertise in priority areas for our country, cooperation in the field of education, culture, regulating the difficulties of the citizens of the Republic of Moldova who are in France, etc.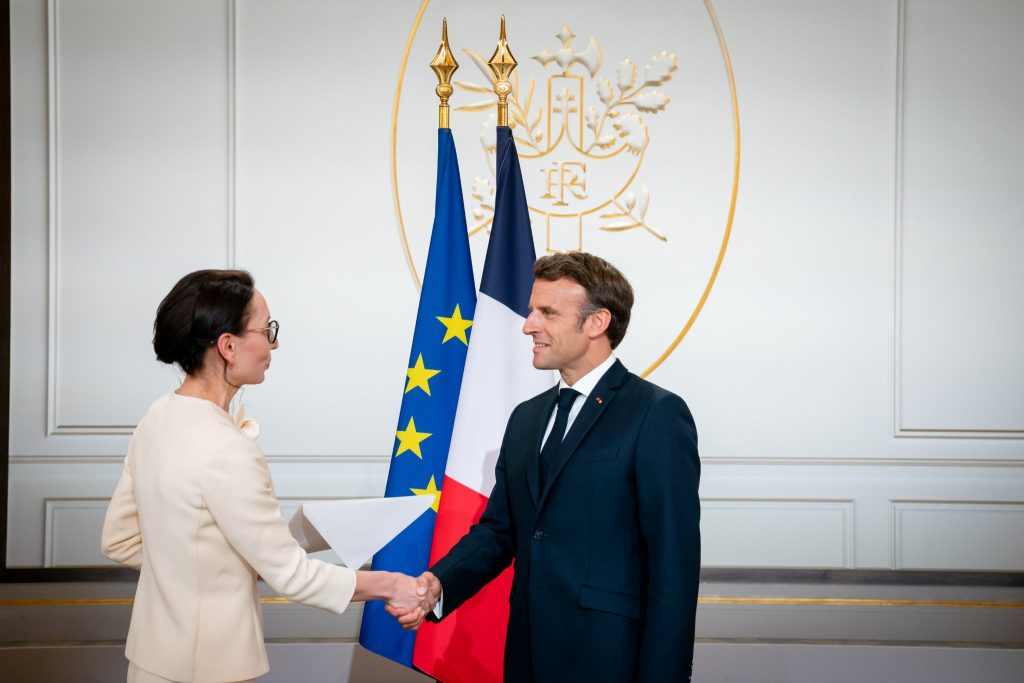 FOR THE MOST IMPORTANT NEWS, SUBSCRIBE TO OUR TELEGRAM CHANNEL!
Călugăru thanked Macron for his assistance in combating the economic and energy consequences faced by the Republic of Moldova, in the context of the war in Ukraine, as well as by co-chairing the Support Platform for our country, the next meeting being expected in Paris.
At the same time, the diplomat mentioned that the support of France was decisive for the Republic of Moldova to obtain the status of a candidate for joining the European Union and continues to be essential in the context of European aspirations.