The meeting to decide the European course of the Republic of Moldova, Ukraine and Georgia began. The event begins with an exchange of views between European Council President Charles Michel and European Parliament President Roberta Metsola.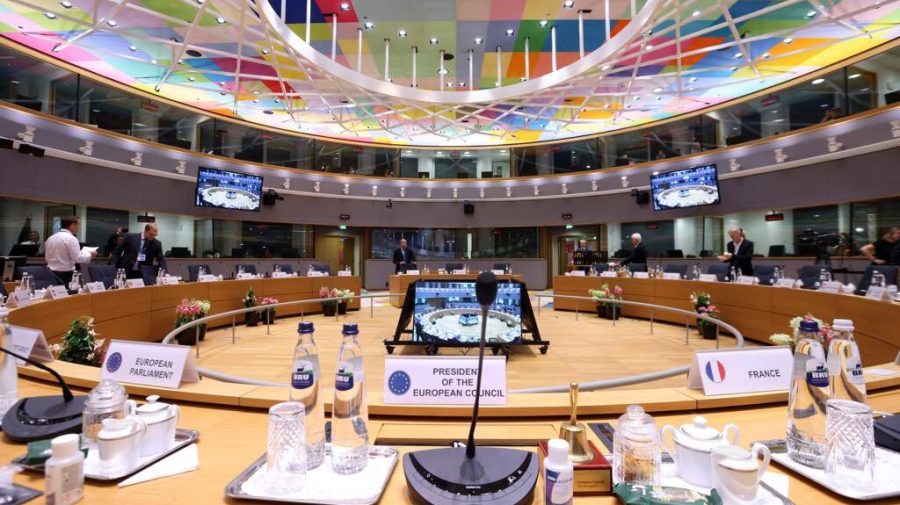 The two-day agenda of the summit covers several issues, but granting candidate status to countries that have applied to join is first on the agenda of EU leaders. Security issues, the possible food crisis, EU support for Ukraine, economic issues, the conference on the future of Europe and External Relations will be examined later.
"Welcome back to the European Council in June. The President of the Council started the meeting and invited the President of the European Parliament, Roberta Metsola, for the traditional exchange of views", announced the spokesperson, Charles Michel.
For the most important news, subscribe to our TELEGRAM channel!
On Thursday morning, Council President Charles Michel said he was convinced that Ukraine and Moldova would receive the status quo. At the same time, the European Parliament voted on a resolution calling for it to be granted.
European leaders met in Brussels to decide on granting candidate status to Moldova, Ukraine and Georgia. The three countries submitted requests after Putin ordered the invasion of Ukraine. On June 17, the European Commission recommended that the Council grant Ukraine and Moldova candidate status, and suggested that the Tbilisi government consolidate its reforms.