The new Minister of Labor and Social Protection, Alexei Buzu, took the oath before the country's president, Maia Sandu, and the prime minister, Natalia Gavrilița.
During the ceremony, the head of state, Maia Sandu, thanked Marcel Spatari for the work done and came with a message to the new head of the Ministry of Labour.
"You have an ambitious agenda to continue, we count on your work and your professionalism. We need a more efficient social assistance system. The agenda is clear, you have a good team that needs to be strengthened and supported. I say welcome and good luck," said Maia Sandu.
Prime Minister Natalia Gavrilița listed all the projects to be carried out by the new minister and said: "I have every confidence that you will be able to achieve this ambitious agenda, I wish you much success and welcome to the Government team".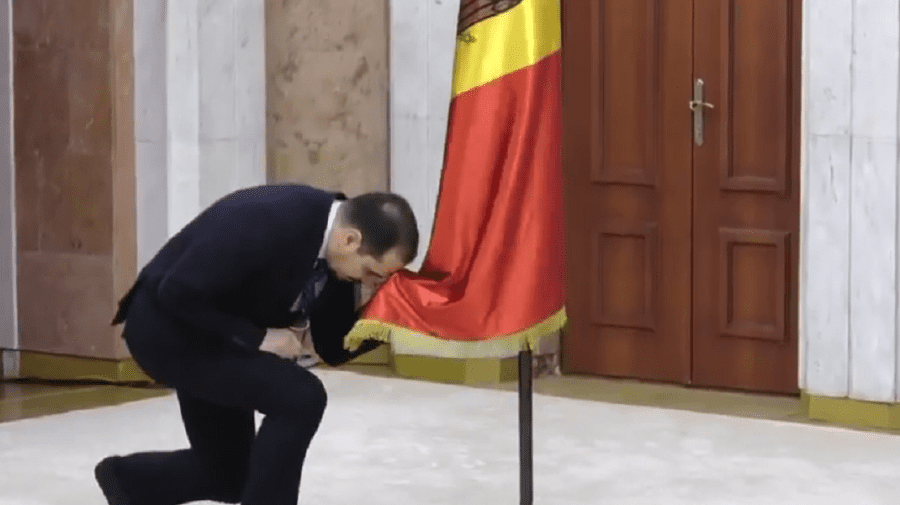 Alexei Buzu, who was executive director of the Development Partnership Center, was appointed as a minister following the resignation of Marcel Spatari, announced on Monday. Buzu is a specialist in public policy management and has provided support to several ministries in the process of drafting, implementing, and evaluating sectoral public policies.
FOR THE MOST IMPORTANT NEWS, FOLLOW US ON TELEGRAM!