Transnistria's intention to join Russia was unexpected for the constitutional authorities, says Oleg Serebrian in an interview for The Times. The official believes that it could be the "prelude" to a possible military operation.
He qualifies the statements previously made by the head of the so-called Tiraspol diplomacy, Vitalii Ignatiev, as a "clear provocation", according to G4media.ro. However, according to him, if declarations of independence were previously heard from the left of the Dniester, the integration of the region into the Russian Federation has not been discussed until now.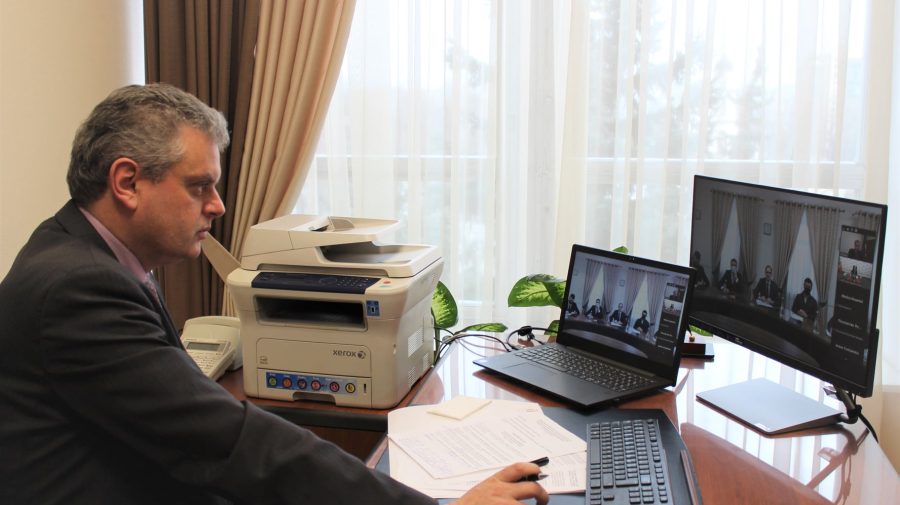 "The idea that they should have independence is old, but that they should join Russia was unexpected and it was the first time they said it. The war in Ukraine makes us worry that this is not a simple declaration, but a kind of prelude to an operation in the Republic of Moldova. We will do everything to avoid a military confrontation, but it does not depend 100% on Chisinau", says Serebrian.
According to the official, there could be a connection between the new rhetoric of Comrat and Tiraspol, the granting of the status of a candidate country for European integration to the Republic of Moldova and the bomb alerts that are arriving more and more frequently in our country. "The main idea is to spread fear, instability. From whom? We can guess," concluded Serebrian.
FOR THE MOST IMPORTANT NEWS, SUBSCRIBE TO OUR TELEGRAM CHANNEL!
After Russia's invasion of Ukraine, separatist leaders from Tiraspol became frequent guests on propaganda television, where they talked about the independence of the region and accused Chisinau of economic blockade. The constitutional authorities have pointed out every time that such statements are not new and have presented calculations and proofs that they do not jeopardize commercial links with the left of the Dniester.
In the spring of 2022 Ignatiev hesitated to talk about possible plans to integrate the region into Russia, in July the official from the separatist administration directly said that initially the independence of the area was demanded, then its proximity to Moscow, referring to a referendum that had taken place more than 10 years ago.