The Moldova Fruct Association, with the support of the USAID Performing Agriculture Project in Moldova, participated in the annual Prognosfruit Conference, organized by the World Association of Apple and Pear Producers (WAPA), between August 3-5 in Belgrade, Serbia.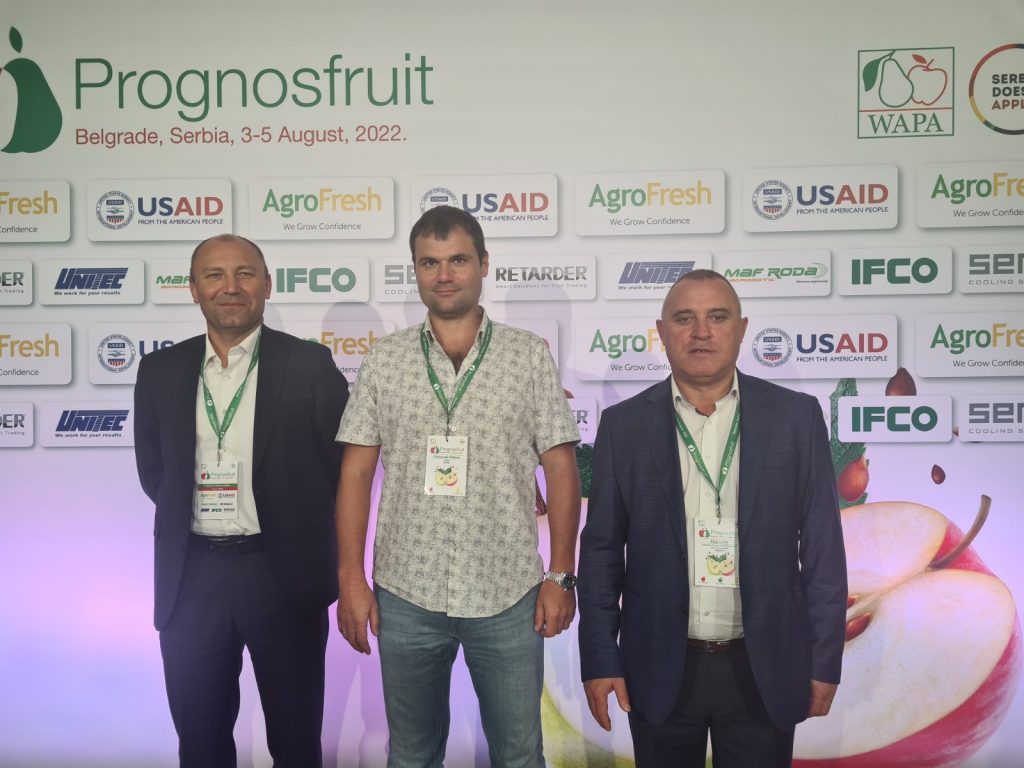 During the event, Iurie Fală, executive director of Moldova Fruct, presented the forecast and prospects for the apple sector in the Republic of Moldova. Thus, in 2022, Moldovan producers will have a harvest of about 485 thousand tons of apples. Due to unfavorable weather conditions, the harvest will be 180 thousand tons lower, compared to last year. In the top of the varieties produced in Moldova, with the largest weight remain: Idared, Golden Delicious, Gala and Florina.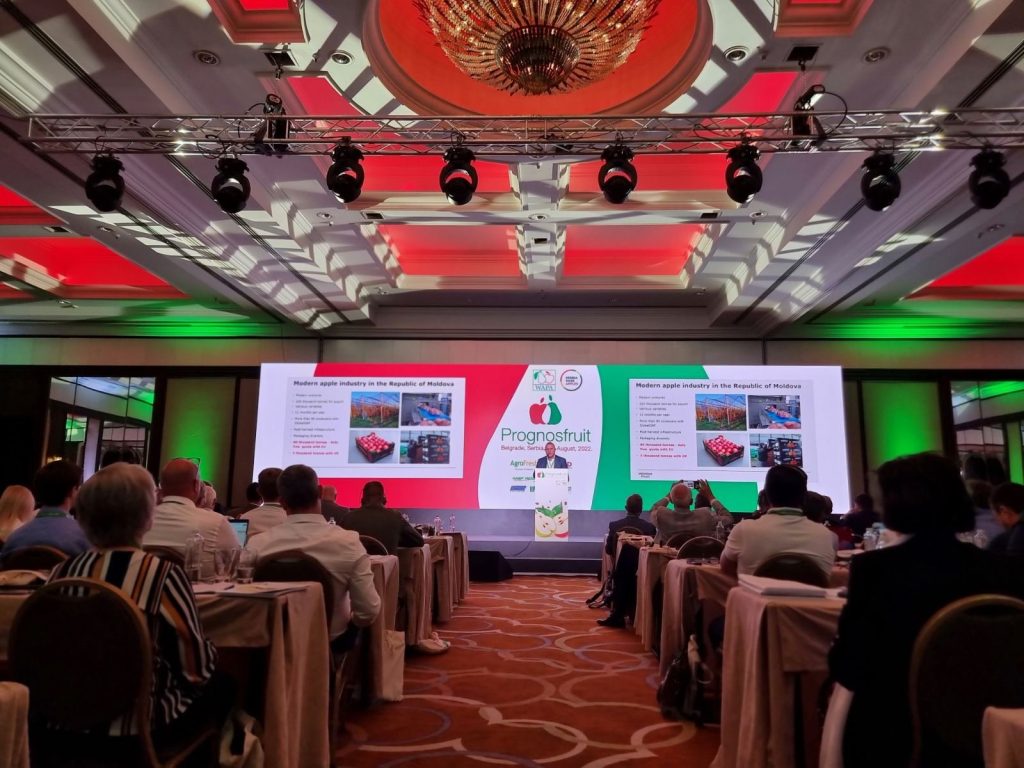 FOR THE MOST IMPORTANT NEWS, SUBSCRIBE TO OUR TELEGRAM CHANNEL!
EU countries and Great Britain forecast for this year a harvest of 12,168 million tons of apples, with 152 thousand tons or 1% more than in 2021, and the representatives of Poland – the largest producer of apples in the EU, announced that 65% of the forecasted harvest (4.495 million tons) will be processed, because the Polish producers, in order to save resources, failed to comply with the production technologies, and the quality of the fruits was affected.
USAID supports fruit producers in the Republic of Moldova to contribute to business development and increase competitiveness on international markets.