Refugees from Ukraine can work on the labor market in the Republic of Moldova during the state of emergency, without a residence permit.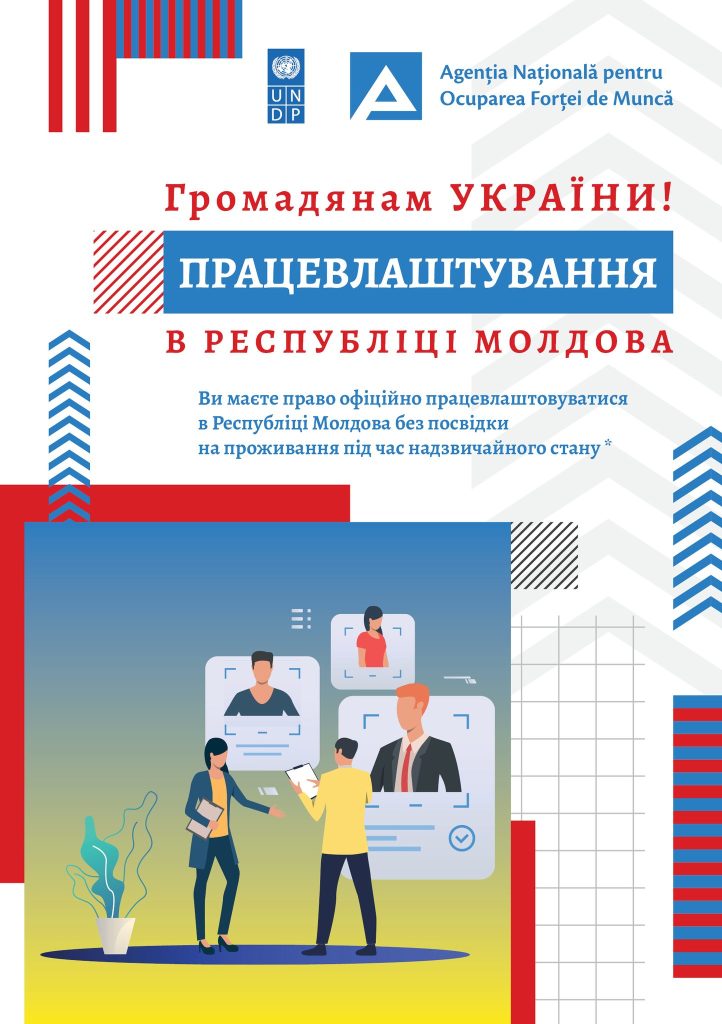 In order to find a job and benefit from employment guidance and support, refugees can apply to the subdivisions of the National Employment Agency with their identity card and IDNP personal number code.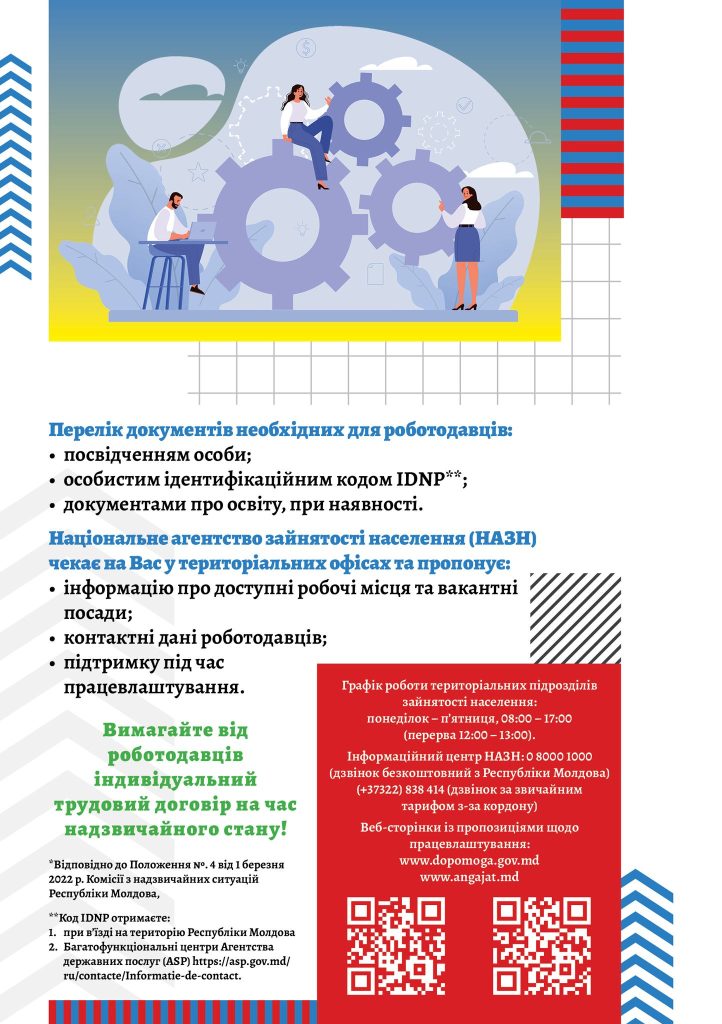 For more information about job offers, you can access the web pages: www.dopomoga.gov.md or www.angajat.md.
FOR THE MOST IMPORTANT NEWS, FOLLOW US ON FACEBOOK!
PNUD is the strategic partner of ANOFM in offering job-finding services, including advice, recommendation and mediation on the labor market. At the same time, UNDP contributes to better informing refugees about the services and employment opportunities offered by ANOFM.