The new Chief Anticorruption Prosecutor, Veronica Dragalin, starts her work within the institution today, August 1, according to the order signed by the interim general prosecutor, Dumitru Robu, on June 15.
According to the Minister of Justice, Sergiu Litvinenco, the new Chief Anticorruption Prosecutor was presented today to the staff of the Anticorruption Prosecutor's Office, an event attended by the country's president, Maia Sandu.
"Together with the President of the Republic of Moldova, Maia Sandu, I participated this morning in the presentation of the head of the Anticorruption Prosecutor's Office, Mrs. Veronica Dragalin, who starts her work today. The process of selecting the chief prosecutor of the Anticorruption Prosecutor's Office was a complex one and carried out according to new rules, agreed with several development partners. In the end, I believe that both the preselection committee and the Superior Council of Prosecutors have chosen the best candidate among those who participated in the competition. I reiterated that I really appreciate the fact that Mrs. Dragălin left a successful career in the United States of America and decided to put her shoulder to the development of the Republic of Moldova through full involvement in the fight against corruption. If we fight corruption effectively, then the conditions for sustainable development will be created," Litvinenco announced.
The Minister of Justice states that he has "high expectations" from the new head of the Anti-Corruption Prosecutor's Office.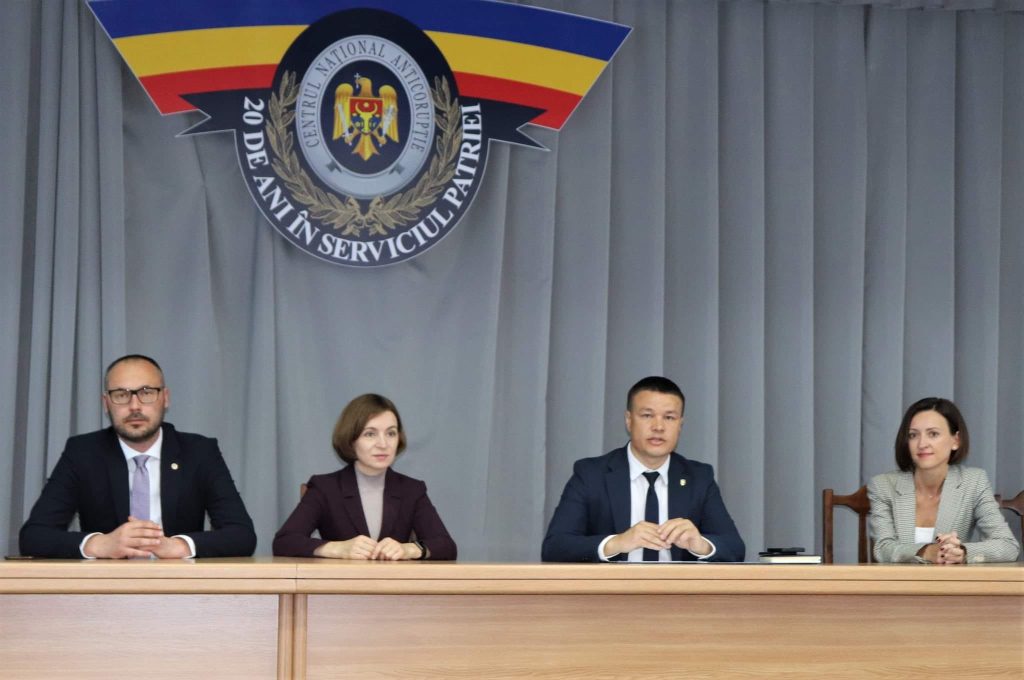 "I expressed my confidence that the work experience as a federal prosecutor in the USA will help Mrs. Dragălin achieve the goals proposed in the concept of management and institutional development with which she participated in the competition: combating corruption, reforming the institution through improvement and efficiency processes. In other words, a serious structural reform that will make the Anticorruption Prosecutor's Office a strong and resilient institution over time, regardless of political or governmental changes in the country. And obviously, in addition to the actual reformation, it is necessary for the Anticorruption Prosecutor's Office to obtain concrete results in the field of combating corruption, results that society and citizens expect. We see lately that there is some progress. But, things must be accelerated and done with great care. Speed ​​should not prevail over quality. I wished success to Mrs. Dragălin and assured her that she has all the support from the Ministry of Justice, which is ready to put contribute to the achievement of the objectives she proposed. We are open to promoting all the legislative changes that are necessary to make the activities of the Prosecutor's Office more efficient", concluded Litvinenco.
We remind you that Veronica Dragalin is the candidate who won the competition for the position of chief prosecutor of the Anticorruption Prosecutor's Office. Previously, the law was amended by Parliament specifically to allow Dragalin to participate in the contest, as she was active in the USA in the same field, being a federal prosecutor.