The impact of the recent increase in natural gas tariffs is reflected in the low level of their consumption. An analysis of the data provided by the National Bureau of Statistics suggests that, this year, the inhabitants of the Republic of Moldova have considerably reduced their consumption of natural gas.
Thus, starting from April 2022, consumers recorded the lowest level of consumption in the last five years, therefore obtaining lower gas bills.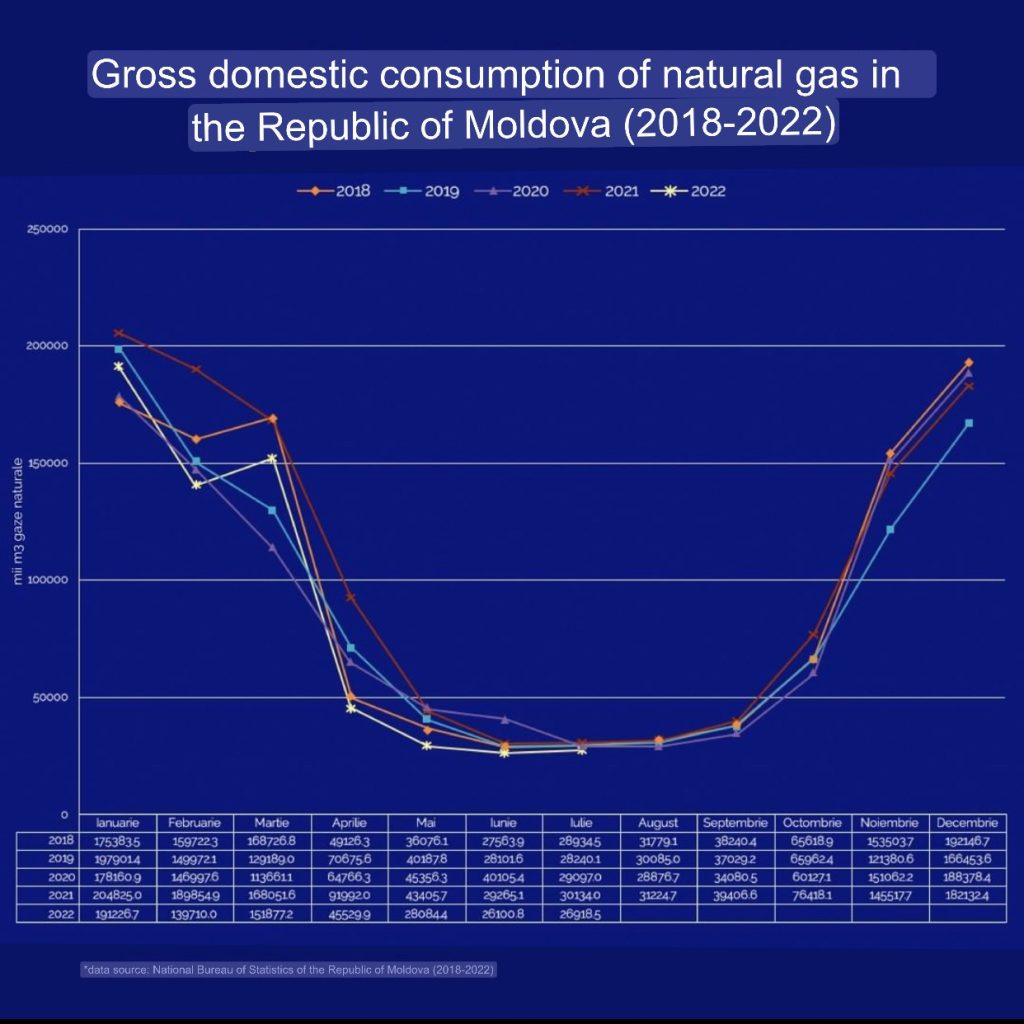 The highest consumption of natural gas is recorded, on average, in January, followed by December, then February. And in the months of November and March, there is a high consumption of natural gas, a factor being also the temperature fluctuations in that year.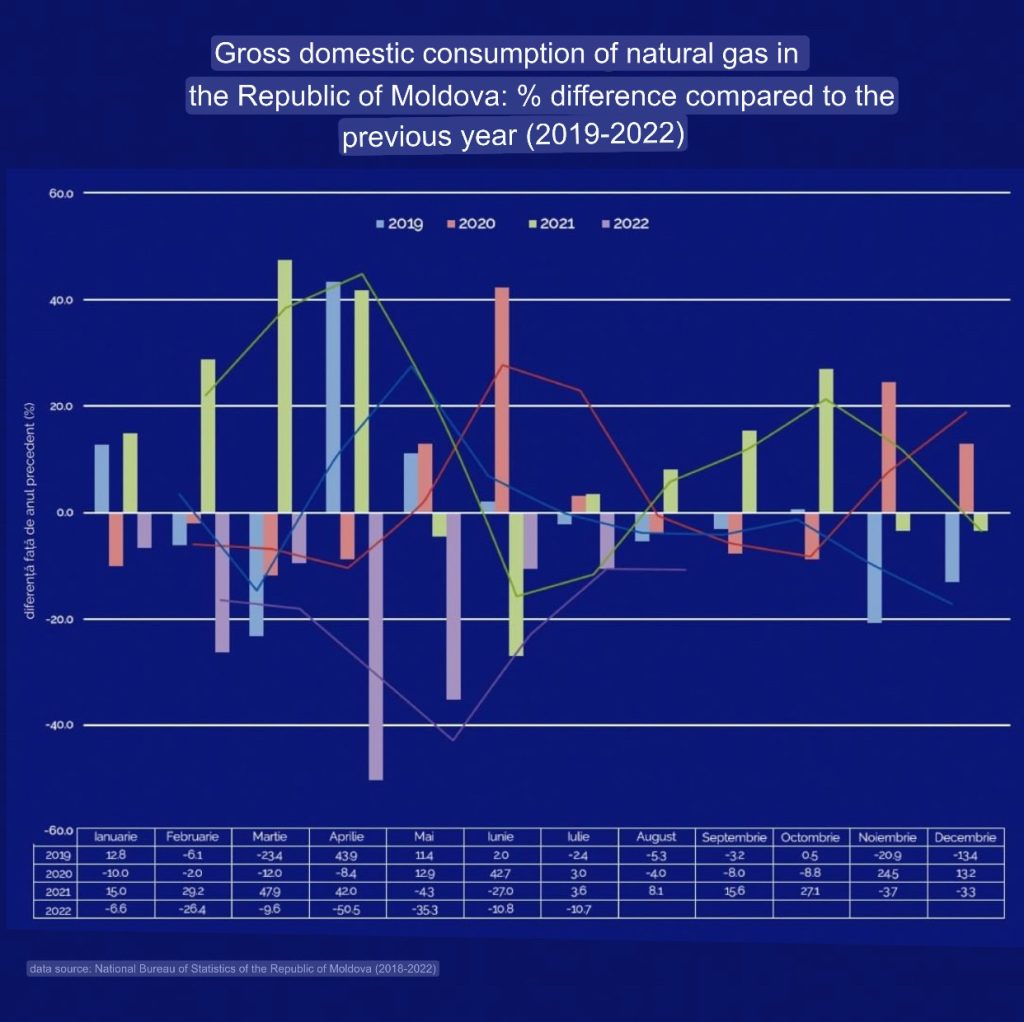 FOR THE MOST IMPORTANT NEWS, FOLLOW US ON FACEBOOK!
The European Union remains a loyal partner of the Republic of Moldova, including in the energy field. In August 2022, the EU granted the Republic of Moldova a budget support grant worth €75 million to deal with the energy crisis.